Today I will be sharing a tutorial of crochet stitch for bag. Now, you can create an enticing crochet bag for yourself or your loved ones.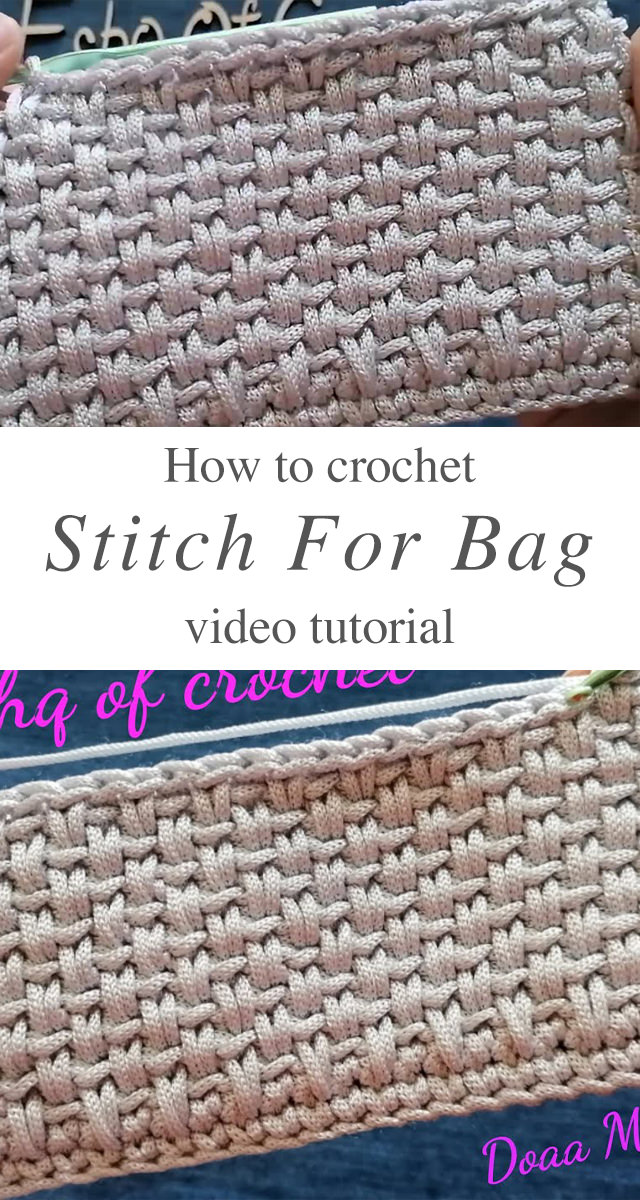 USING THE CROCHET STITCH FOR BAG?
Nothing on earth could be more exciting than crocheting your own crochet bag. Making crochet bag is fun and provides you more room for creating new designs and play with colors. You can crochet a crochet bag on your own even if you are a beginner. You just need some accessories like bag strap, few buttons or zip to close the bag and a bag base made with leather. And of course a crochet hook, yarn, cord or t shirt yarn.
Flowers Related Posts:
Related Posts
You can make your bag as big as you want or as petit as you desire. Choice is all yours.
Materials
To begin with this crochet stitch for bag, you need a scissor, macramé cord, crochet hook of 6 mm or bigger according to the thickness of cord you are using. You can also use yarn or better T-shirt yarn. But it's better to use macramé cord because it makes the appearance of your bag or clutch strong and hard.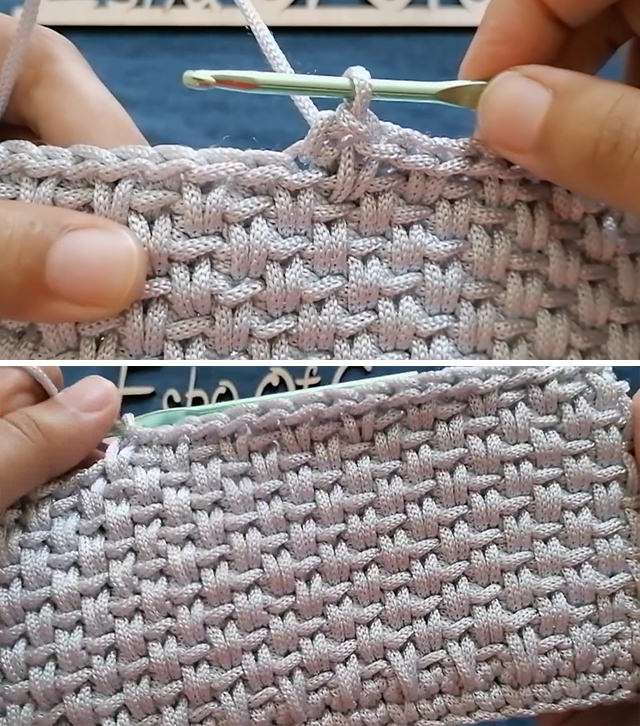 How to make Crochet Stitch For Bag?
Make a foundation chain of your desired length. For instance you can make it to at least 19-23 chain stitches. The first row will consist of only of single crochet. There will be 2 stitches used in the other rows. The first one is single crochet stitch in the back loop. While the 2nd stitch is deep single crochet stitch by working the hook into the bottom of the stitch. Repeat these 2 stitches to make this amazing stitch for your crochet bag.
About this Stitch
This beautiful crochet stitch for bag has a very beautiful strong texture and it makes your handmade bags look so amazing. The final look gives a weave like texture. That's why the stitch is also known as weave or basket stitch.
You can make beautiful tote bags, hand bags, clutches or cross body bags by following this pattern.
The pattern is easy to follow and requires no special skill level or expertise. So, even if you are a beginner you can follow along the pattern quite easily.
By following this crochet stitch for bag you can also make crochet baskets to keep things or crochet basket cross body bags by working in rounds.
Get your favorite yarn or macramé cord and make this bag for yourself or to gift your loved ones.
Follow CrochetBeja on your favorite social media sites:  Facebook,  Pinterest, Youtube ,  Instagram and subscribe for the Newsletter so you don't miss a thing!
Tutorial and photos of this stitch by: في عشق الكروشيه Eshq of Crochet.