Today, I will be sharing an amazing knit leaf stitch with you. You can use it for your next sweaters, cardigans or even for your knit wool scarf.
A UNIQUE KNIT LEAF STITCH
If you are looking for some graceful, elegant worth trying knit leaf stitch for your sweaters and cardigans, look no further. Whenever we are making winter projects, there is always one thing in our mind. The final projects shall be dense; smooth textured and should stand out from the rest. Right? This winsome knit leaf stitch pattern is fun to make and you can let your fancies gone wild with this one.
Knitting Related Posts:
Try it out and have fun with this. Let's get started.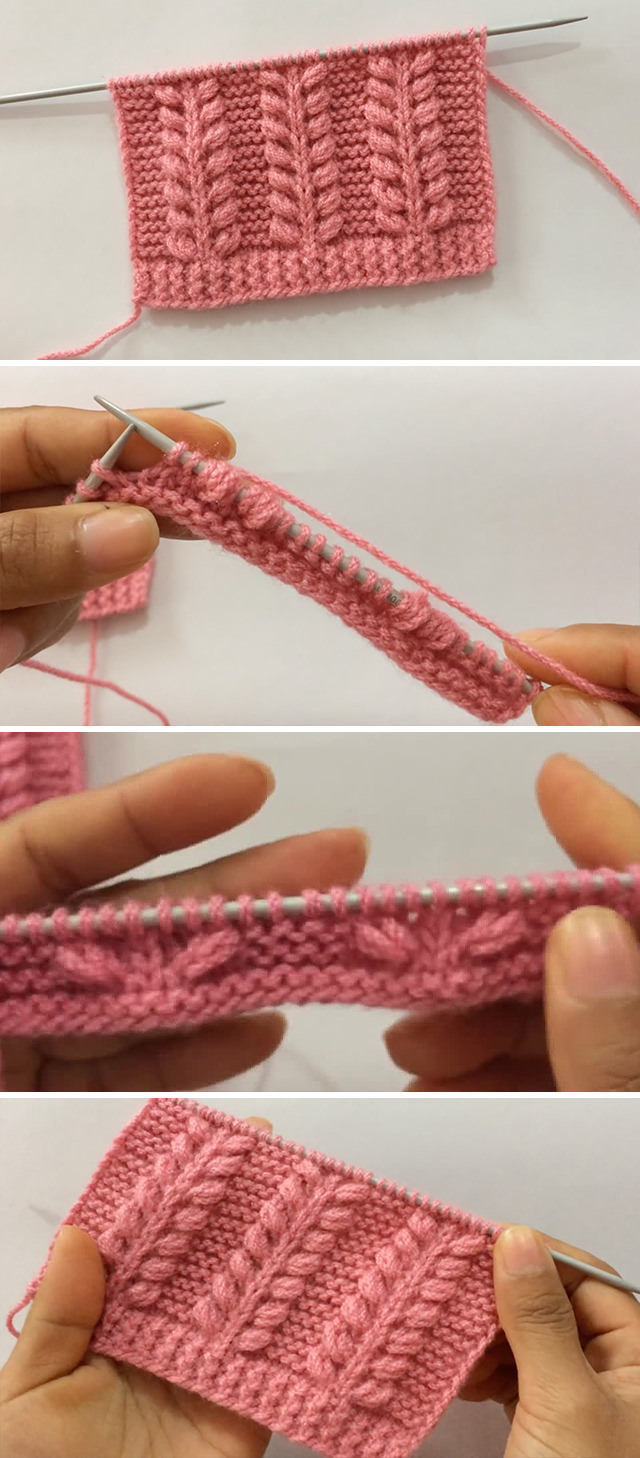 About This Pattern
The final look of the knit leaf stitch is dense, smooth and gives a feeling of warmth. You can use this knit stitch pattern for making cardigans, sweaters, shawl or scarves or a beautiful dress for your baby girl. The pattern is very elaborative with clear set of instructions.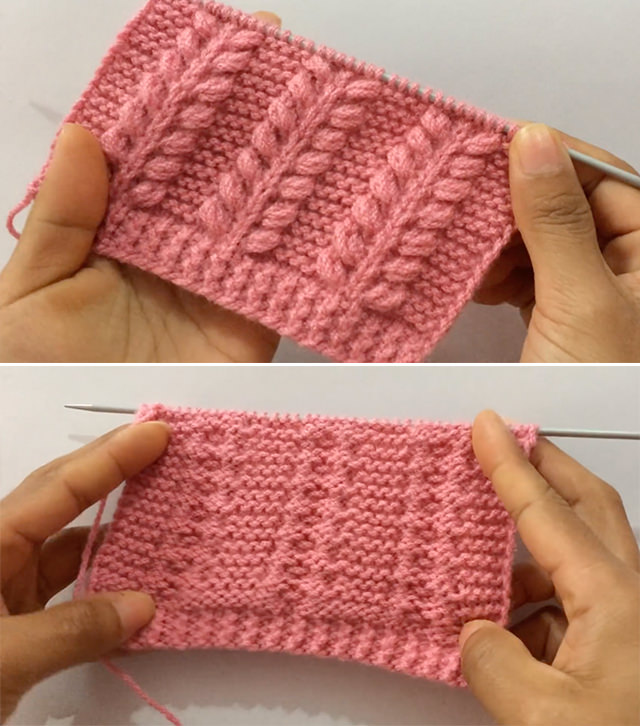 How to make this Knit Leaf Stitch?
The pattern is a 4 rows repeat pattern. And you will be casting on multiple of 11 plus four extra stitches along with 2 edge stitches.
Make at least 28 stiches on the knitting needle including 4 extra stitches and 2 edge stitches.
Starting from the row 1 on right side, insert the knit needle through edge stitch and create 4 purl stitches. Next, you will be making the knit leaf stitch on next 7 stitches. For this knit two and make 3 loops in next 2 stitches. Slip one stitch and again make 3 loops in one stitch and knit two.
Again make 4 purl, knit 2, 3 in one, slip 1, 3 in one and knit 2. Repeat this pattern for the last 5 stitches.
Start row 2 from the opposite side and slip through the 8th stitch, purl 4 and purl 2, slip three stitches and purl one slip stitch and the next three slip stitches and purl 2 again. Repeat this pattern till the end of the row.
The first leaves will be made on the first 4 rows. To make the whole pattern repeat row 1-4 till the end.
Final Thoughts
The knit leaf stitch pattern is easy to make and understand. You can play with as many colors as you want. You can also choose any quality of wool you want to use for this winsome pattern.
This pattern can be used to make button down sweaters, short or long cardigans, pullovers and even on hand warmers. You can also adorn the leaves with beautiful sequins or any other embellishment.
Try this now and make people wonder struck by creating this knit leaf stitch.
Follow CrochetBeja on your favorite social media sites:  Facebook,  Pinterest, Youtube ,  Instagram and subscribe for the Newsletter so you don't miss a thing!
Tutorial and photos of this stitch by: knit with me.