This tutorial will walk you through this easy beginner crochet blanket and with the most interesting texture of any crochet pattern I have encountered! It pops out on both sides of the work and has a soft look and feel.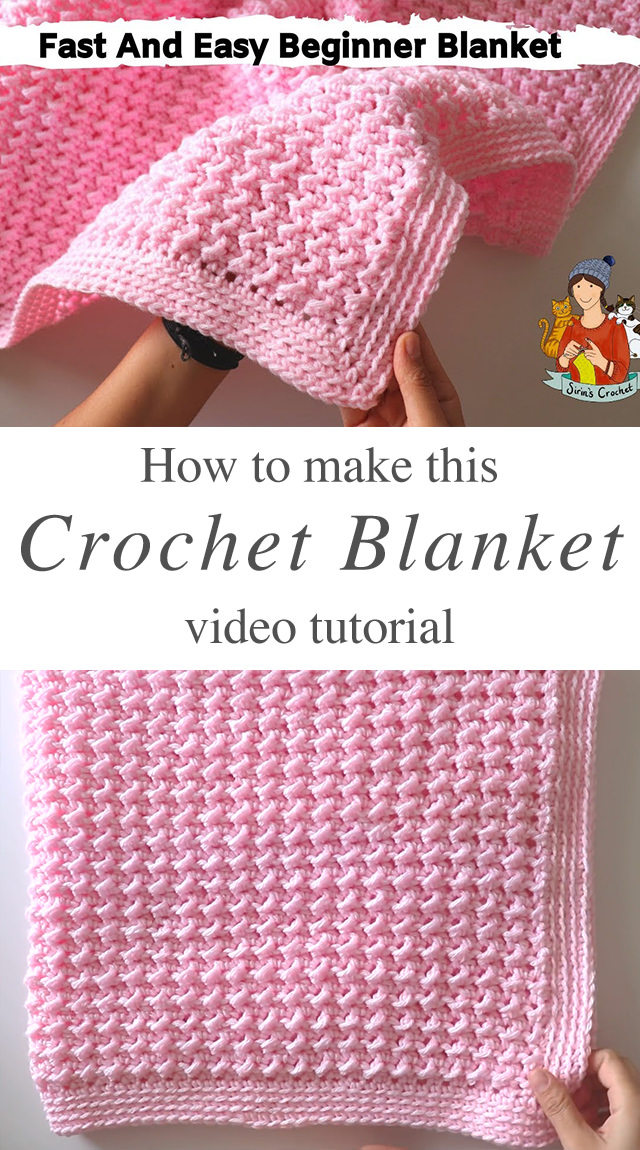 HOW TO MAKE THE EASY BEGINNER CROCHET BLANKET?
This blanket is so simple because it is just one repeating row and it contains a simple border that is made of four rows of single crochet. It is very fun to make because the texture has a 3D look to it and how soft it becomes! You will need a size four yarn of 140 meters and will use up a little more than four of these yarn balls. You will also need a 6.5mm for the blanket's border and a 7mm crochet hook for the blanket pattern itself.
Flowers Related Posts:
Keep reading to learn how to make this easy beginner crochet blanket.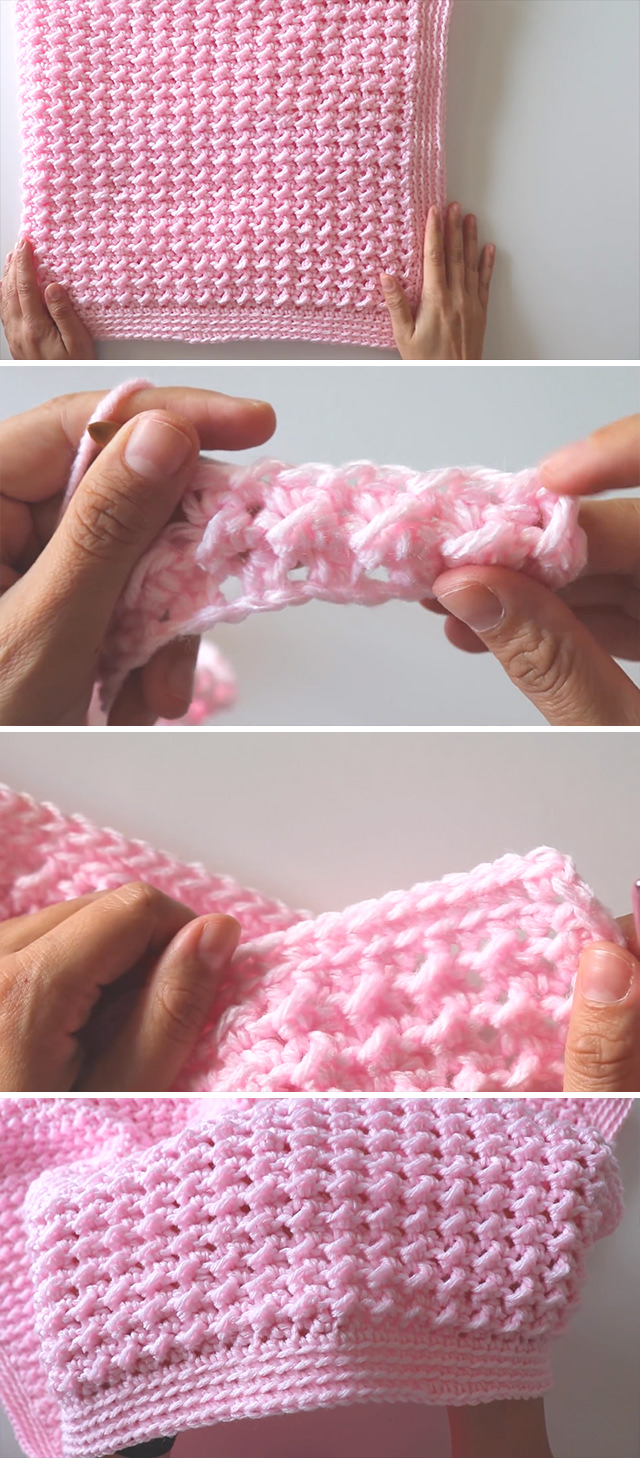 The stitch pattern looks gorgeous and complex, but if you follow along with the tutorial, you will find the details in making this beautiful blanket are not as complicated. It is a simply precious pattern and will look stunning for several uses, even as a baby's blanket!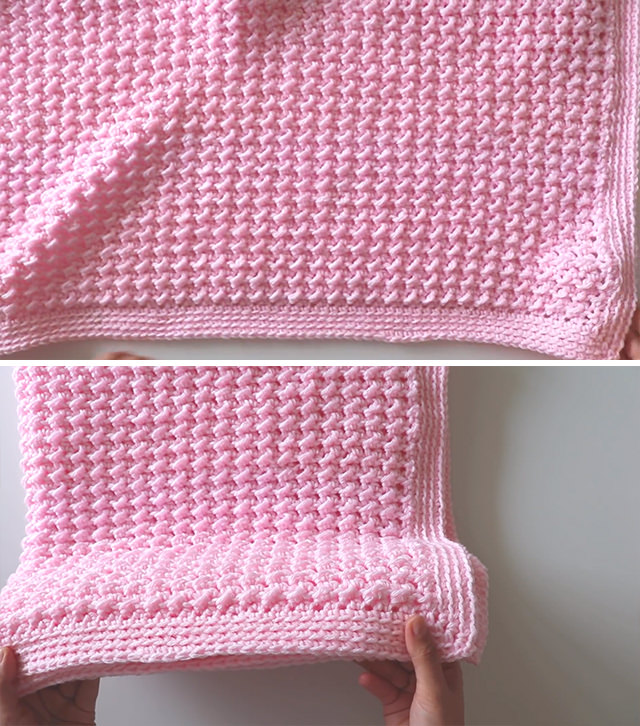 Sizes of this Crochet Blanket:
The final measurements of the blanket should be about 31 inches wide and about 32 inches long. This size is perfect for a newborn baby. You can also easily make it into a bigger size, something explained well in the English video tutorial.
This easy beginner crochet blanket would work perfect for a baby because it is soft, warm, and flexible. You can bundle a baby with it very easily. For a baby blanket, it is suggested to use lovely light yarn colors such as peach, pink, yellow, or baby blue.
Follow CrochetBeja on your favorite social media sites:  Facebook,  Pinterest, Youtube ,  Instagram and subscribe for the Newsletter so you don't miss a thing!
Tutorial and photos of this blanket by: Sirin's Crochet.