The fan stitch is one of the most brilliant stitch to master, so you'll have a whole new world of opportunities for your crochet projects. This is one of the hottest variations of this stitch and you can use it everywhere.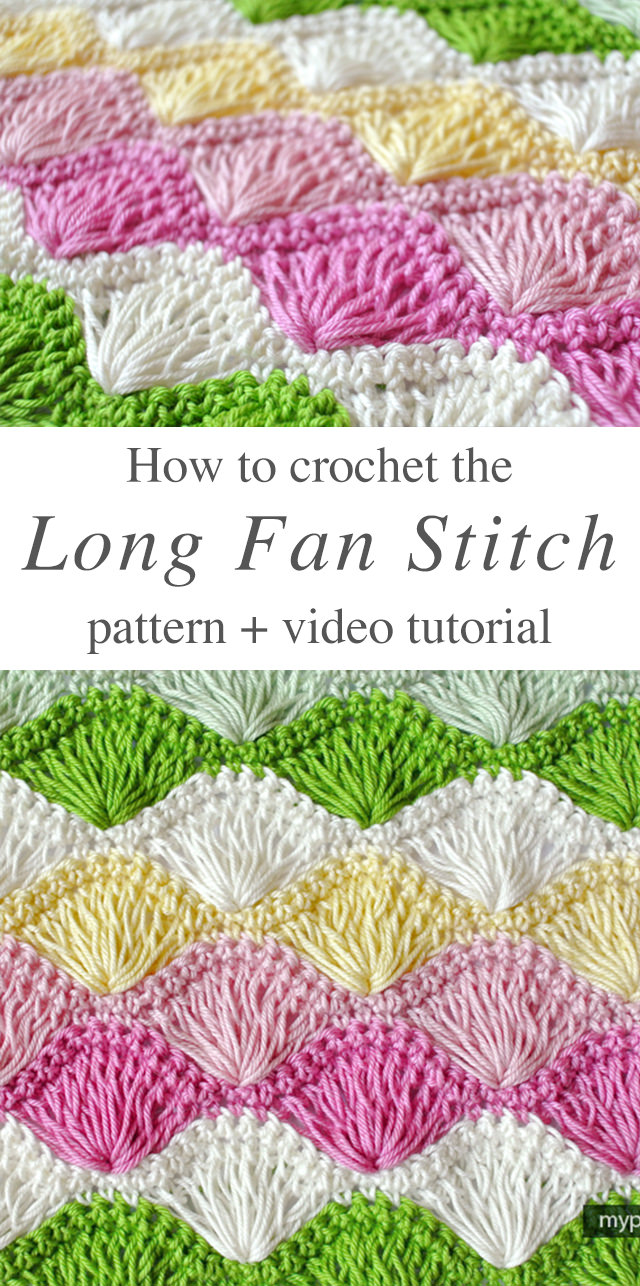 We've shared a lot of stitches which became very popular lately. Now, this version of the fan stitch is another beautiful crochet stitch to bright up your work and create awesome looking patterns.
Related Posts
You'll find this fan stitch pattern really easy to understand. So, grab a couple of hooks and a few balls of yarn and start making crochet projects using this stitch.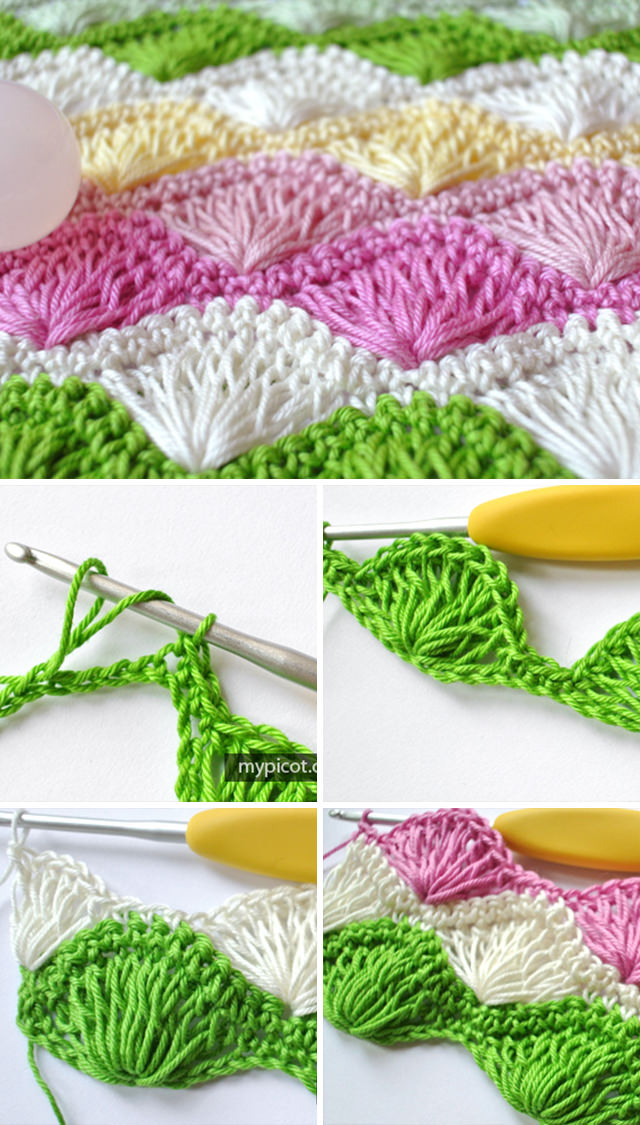 Once you've mastered the art of the fan stitch, you'll be able to make creative and gorgeous crochet projects. Using this stitch crochet pattern you can make anything, from scarfs to blankets and even bags or dresses.
Pick up any yarn color or color combination you want, you'll be truly amazed with the results.  In the tutorial is used a strong yarn color, but the bright color works will be equally impressive.
Enjoy it and comment below if you have any question!
Thanks for visiting! Follow CrochetBeja on your favorite social media sites:  Facebook,  Pinterest, G+ and subscribe for the Newsletter so you don't miss a thing!
Image and Free Pattern: My Picot
Source of fan stitch crochet pattern: Galina Belikova