Flower blankets are my favorite crochet blankets pattern and are always fun to make. The one I'm showing you today looks beautiful and is very easy to make.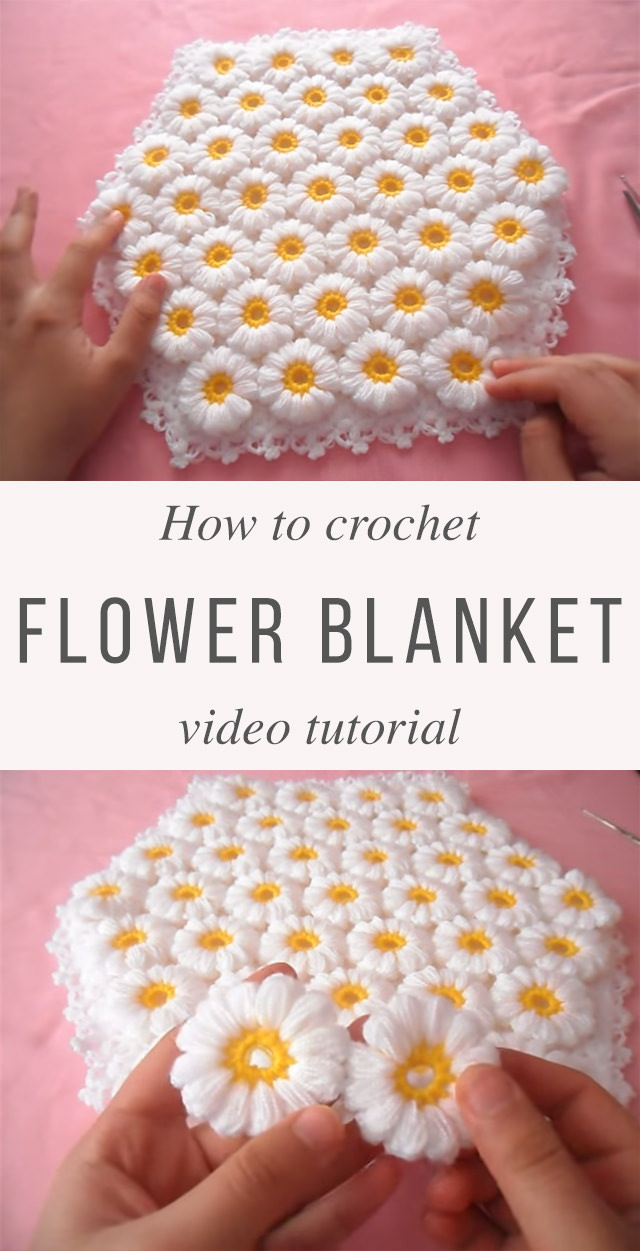 This crochet blanket its made by lovely chamomile flowers. The flower blanket will came out really soft and beautiful and you can use it also as a bad cover.
Flowers Blanket Related Posts:
There are many crochet blanket patterns, but this is one of the most particular crochet blankets I've ever seen.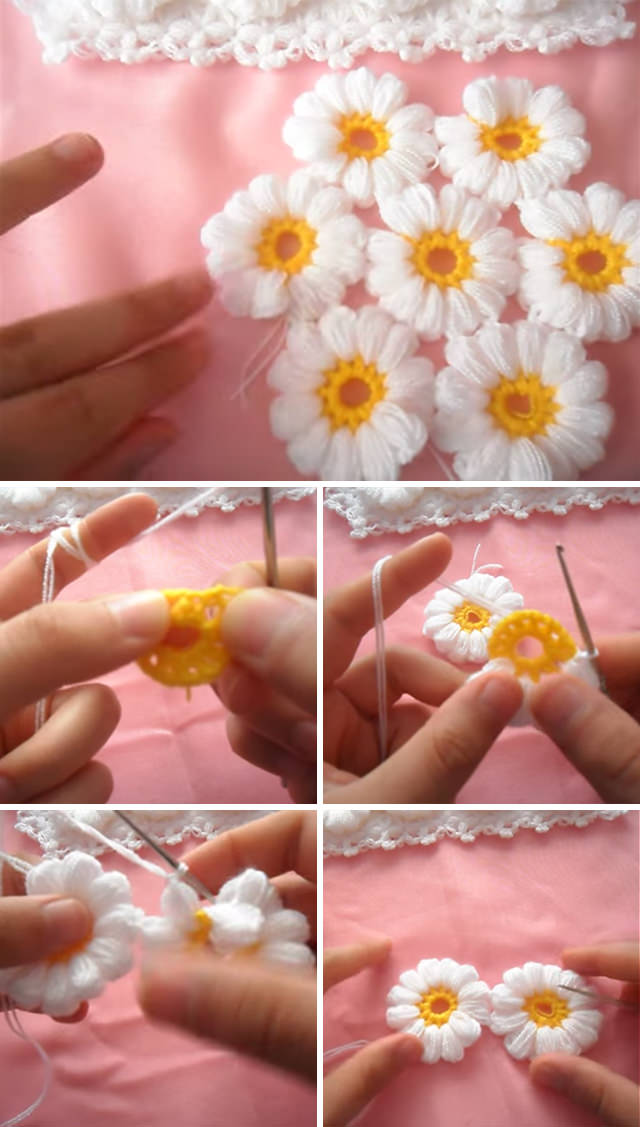 You can use this flower pattern to make other crochet projects. Recently, using this flowers pattern, I've made a baby blanket and some pillow covers.
The tutorial below will help you making this crochet blanket. Once you learn to make one flower, it will be very easy for you to complete this crochet blanket.
Enjoy it and comment below if you have any question!
Thanks for visiting! Follow CrochetBeja on your favorite social media sites: Facebook, Pinterest, G+ and subscribe for the Newsletter so you don't miss a thing!
Source of flowers blanket crochet pattern tutorial: Ezgi'nin Örgü Aşkı.You can find the second part here.
FLOWERS BLANKET VIDEO TUTORIAL