I love crocheting every single day, so today I'm going to make this beautiful puff flower doily for my family. Also, I'm sharing with you the free pattern and the video tutorial of it.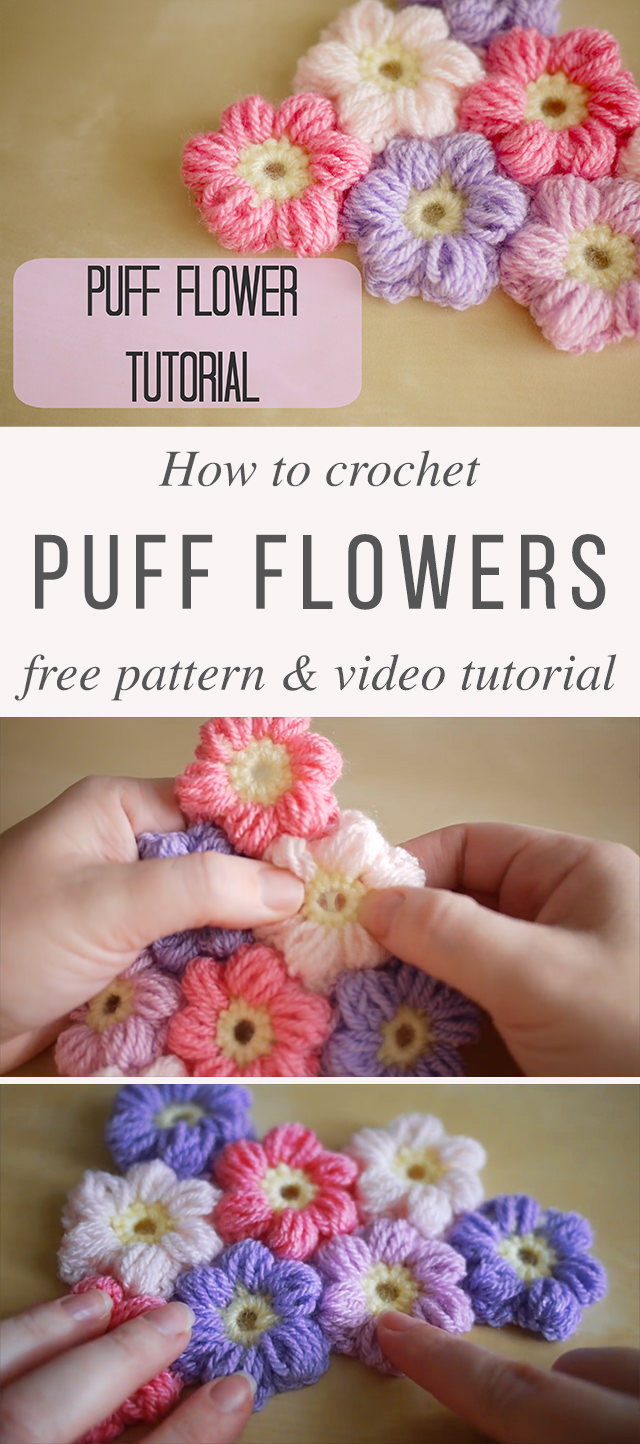 With the puff flowers you can create the most beautiful crochet patterns ever. Using it you can create crochet blankets, doilies, hats, decorations and even crochet dresses.
Just grab your hooks, find some colorful yarns and start crocheting right away. The written pattern and the tutorial will help you making this lovely puff flowers.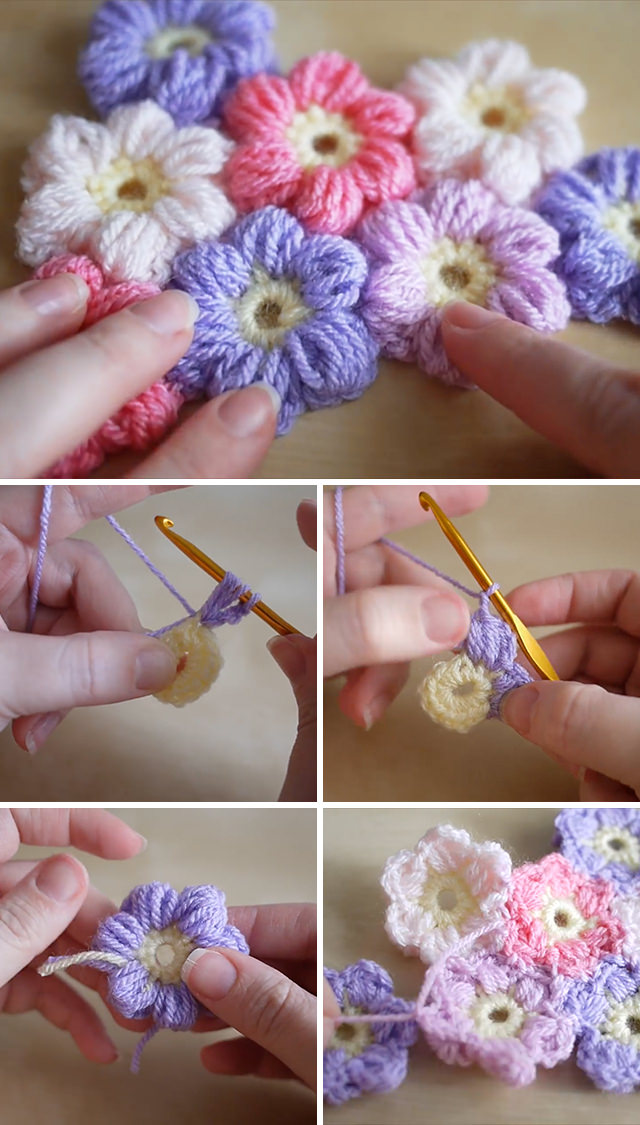 Complexity: Beginner
Materials:
4.5 mm ( Nr.7 ) Crochet Hook 
Colourful Crochet Cotton Thread
 in different colors.
Abbreviations:
CN – Chain
Sl-st – Slip Stitch
SC – Single Crochet
DC – Double Crochet
Pattern:
1. Make CN 4 and form the circle where you're going to work.
2. Crochet a row with Sl-st.
3. Start with the purple yarn. Crochet CN 3 and SC 5. Must be careful to withdraw the yarn to come to the same level of the 3 chains and you should not compete the crochet immediately, but you must live a stitch in the hook, so when you make the SC 5, you close them immediately like in the video. Crochet CN 2 and close one flowers. Crochet CN 3 same as before.
4. Do 6 flowers like this. After joining them with each other, you have created an amazing doily.
Hope you like it. Please comment here if you have any question!
Thank you for sharing my patterns and video tutorials. You are helping me posting new patterns and content that I make with much love.  Follow CrochetBeja on your favorite social media sites:  Facebook,  Pinterest, G+ and subscribe for the Newsletter so you don't miss a thing!
Do not distribute my patterns and video tutorials as your own. Please, link to this page if you repost them.
Source of puff flower pattern: Bella Coco