Today I want to share with you another beautiful crochet blanket tutorial. The pattern of this crochet blanket is really simple and beautiful at the same time.
To make this gorgeous crochet blanket is used the cosy clusters stitch. It is a very particular stitch that makes this kind of project look wonderful.
Add other decorations on this crochet blankets to make it even more unique. You can add crochet flowers or any other motif you like.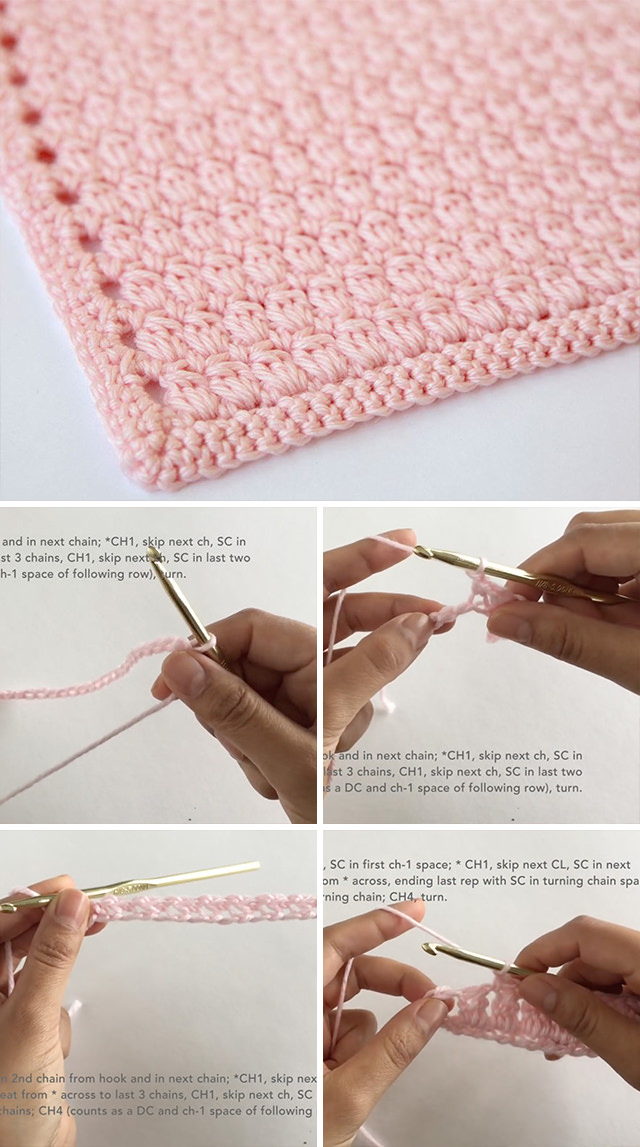 This crochet blanket can be the perfect last minute gift for your family and friends. It is very beautiful, elegant, warm and, most importantly, really easy to make.
Just start making this gorgeous crochet blanket, being helped by the video tutorial below. You can finish it in a couple of days, depending on the size you make it.
Enjoy it and comment below if you have any question!
Thanks for visiting! Follow CrochetBeja on your favorite social media sites:  Facebook,  Pinterest, G+ and subscribe for the Newsletter so you don't miss a thing!
Source of this wonderful crochet blanket tutorial and photos: Leelee Knits. You can find the tutorial for the borders here.