This lovely flowers granny square blanket is the best example on what you can archive joining beautiful granny squares. Granny squares will never get outdated.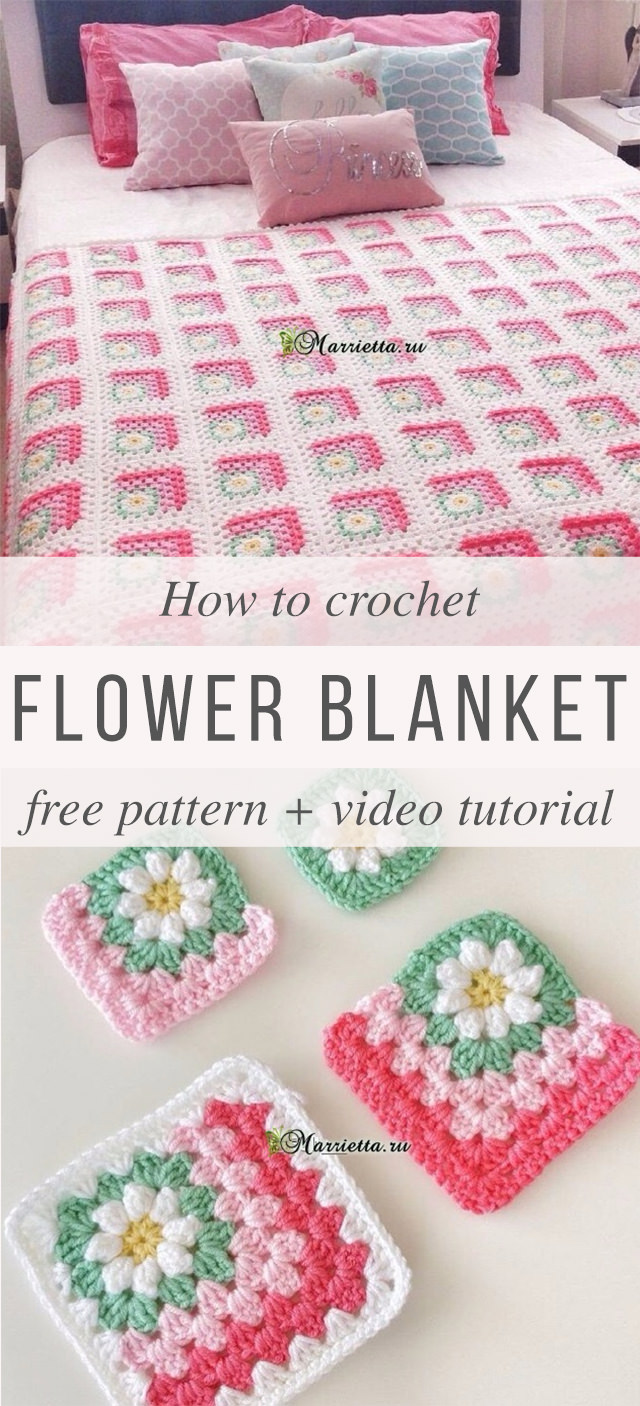 The flower crochet blanket look so beautiful! Joining in other ways this granny squares you can make other projects like table runners, tote bags, cushion covers, blankets, storage jar covers and many more projects.
Related Posts
Here the crochet blanket pattern you'll need, it's easy also if you are a beginner on the crochet world. There's also the video tutorial to teach you the best way of making the flower crochet granny squares.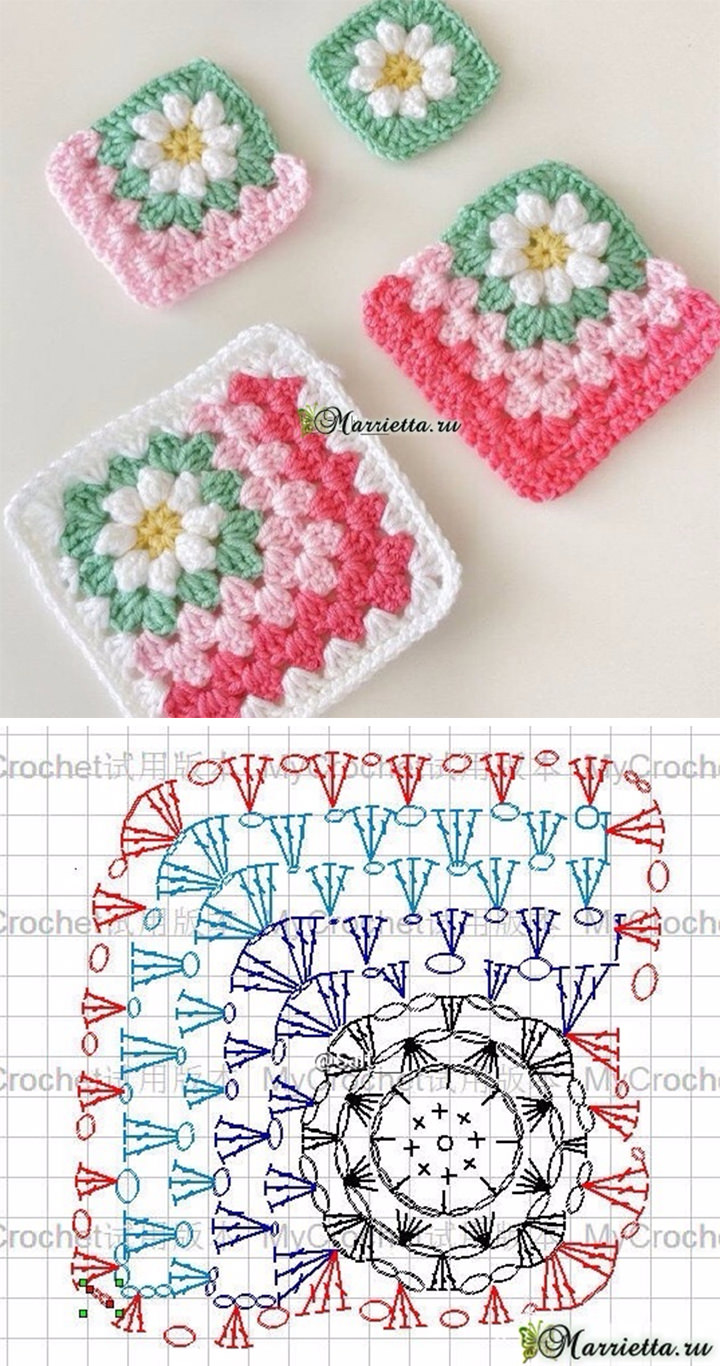 That's it! So why pay top-dollar for uninspiring a expensive blanket when you can make a gorgeous cheaper one so much better at home, all by yourself?
Play with the yarn colors to have your custom granny square pattern. All you need to do is grab your hooks and in a couple of days you can finish this blanket with dozens of granny squares.
Have fun and enjoy making this amazing crochet blanket!
Thanks for visiting! Follow CrochetBeja on your favorite social media sites:  Facebook,  Pinterest, G+ and subscribe for the Newsletter so you don't miss a thing!
Source of flower crochet granny blanket: Elena Fominyih and flower crochet granny square tutorial: Andreiia Arts.