These knit boot socks for ladies and kids are the cutest things! This free video tutorial will help you learn how to make the perfect boot socks.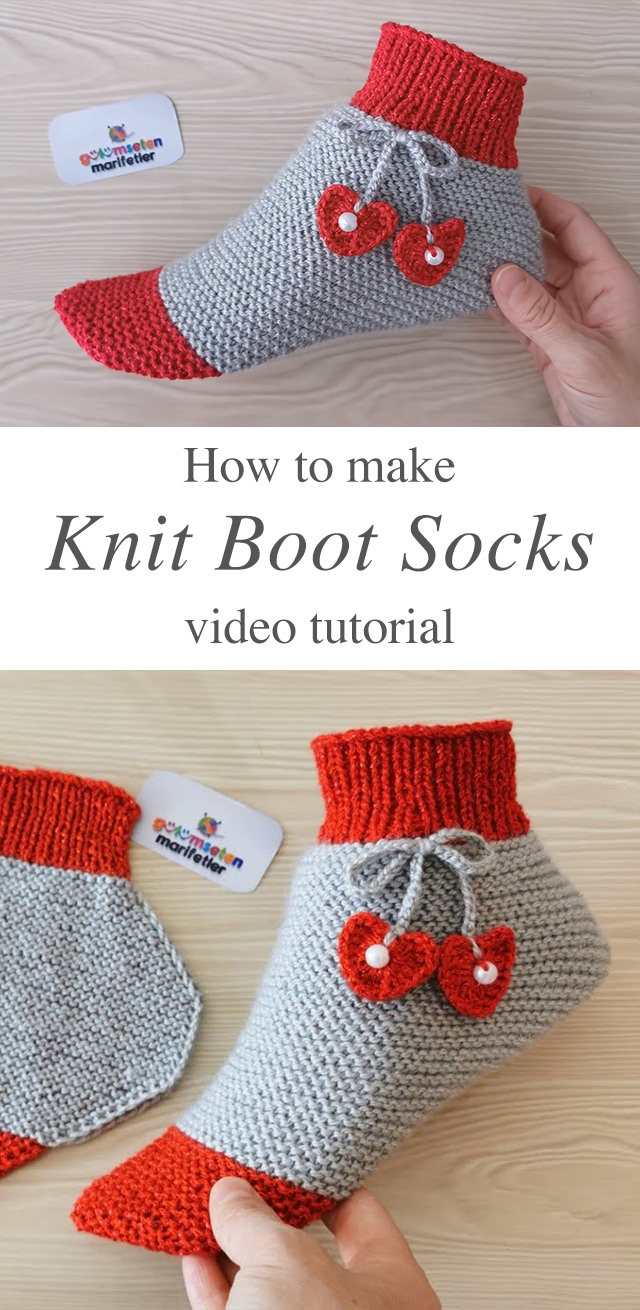 HOW TO MAKE THE PERFECT KNIT BOOT SOCKS?
First, you should choose the best yarn for your knitted boot socks and I highly recommend sock or baby-weight yarn. You should also use regular needles and not the double-pointed needles. Size 2 needles work well for this project. To replicate this hanging cherry accessory, you'll need white and red colored yarn for the color change the cherry in heart shapes. You also need a bead or a pearl to accessorize the cherries with.
Knit Boots Related Posts:
These knitted boot socks will look adorable on your newborn nieces and nephews, grandchildren, or any sweet child in your life! They will also be your next favorite knitted accessory as they are warm and fashionable.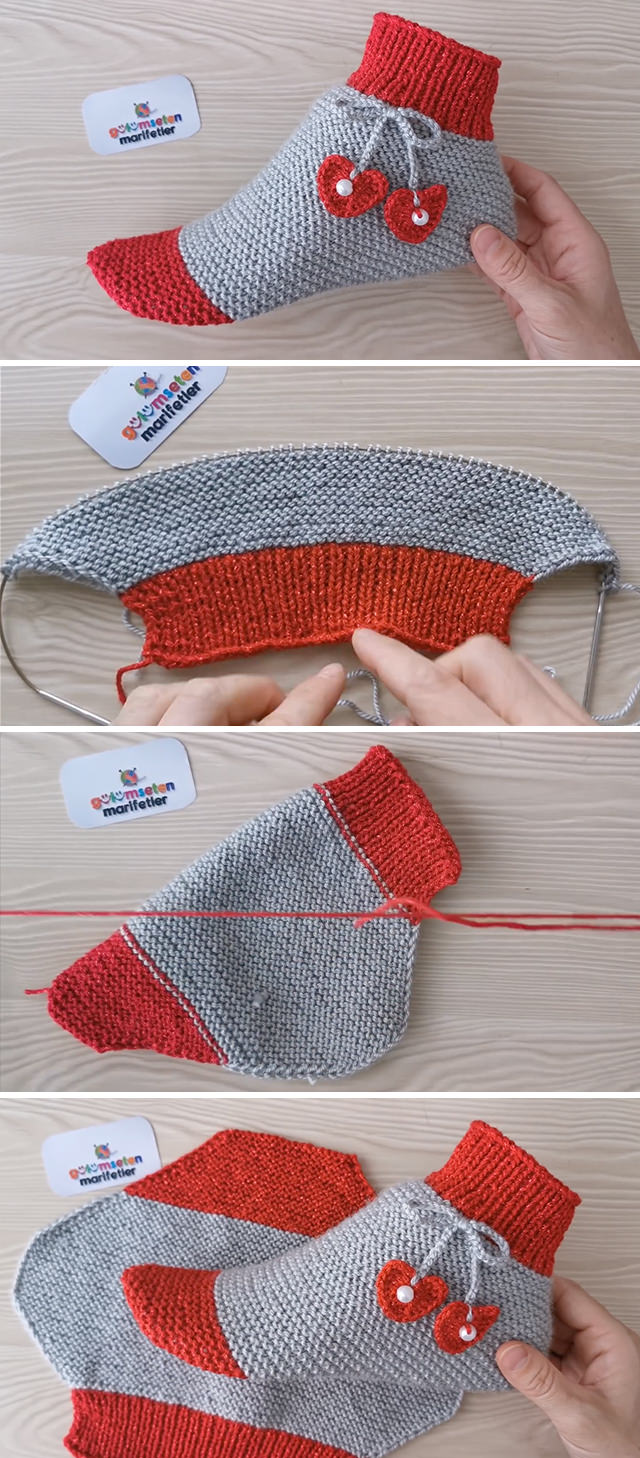 What Size You Should Make Your Knit Boots?
You should also decide before you start knitting what size your boot socks need to be. How many inches do you want your toes to be? What about the heel and ankle? How many inches up the calf do you want the boot socks to rise?
The desired length when making these boot socks should be around 4-5cm, but you can accommodate to your model as well. To make your decision, you must figure out the number of stitches needed to fit comfortably at these parts of the boot socks.
These knitted boot socks are very cozy and very warm for the cold winter months. You can easily make larger sizes for these boot socks as well. They will suit all feet types because of the wonderful stretchable yarn.
Another reason why these knitted boot socks are so popular is that they come in many shapes and forms! You can even accessorize them with pom poms or animal ears for kids boot socks! There are so many creative ideas to make just one pair for boot socks! Try some of the cherry and beaded ideas as mentioned here, or try them all!
Other than giving these kids boot socks as a gift, you can make a pair to donate to a charity. These knitted boot socks are one of the most popular handmade patterns in the art of knitting and everyone will love wearing them.
Follow CrochetBeja on your favorite social media sites:  Facebook,  Pinterest, Youtube ,  Instagram and subscribe for the Newsletter so you don't miss a thing!
Tutorial and photos of these boot socks by: Gülümseten Marifetler.