This tutorial will walk you through a beautiful crochet 3D stitch pattern for your favorite projects. Keep reading tips, uses and materials!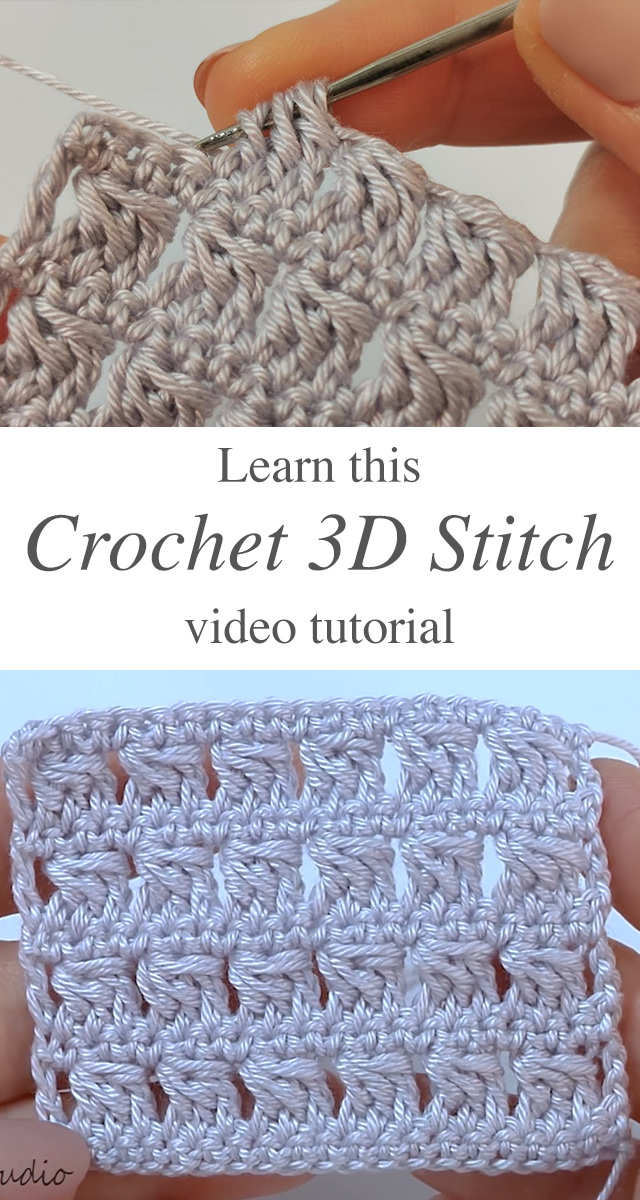 HOW DO YOU MASTER THIS CROCHET 3D STITCH?
The 3D stitch works nicely for blankets, scarves, shawls, phone cases, bags, etc. You will need 100% cotton yarn, 169 meters and 50 grams, and a 1.4mm or 2.0mm hook.
Flowers Related Posts:
Related Posts
Keep reading to learn how to make a beautiful puff stitch blanket, or bag, scarf, and phone case!
Easy
The 3D crochet pattern is fairly simple. You can find detailed instructions in the video tutorial with translated captions. The final product looks so complex but the process is quite effortless once you get the hang of it.
Uses of Crochet 3D Stitch
There are so many things that you will adorn using the 3D crochetstitch! Aside from a warm baby blanket, you can make scarves, hats, sweaters, and pillowcases. Another creative idea to make a charming summer wrap or light sweater for your baby.
The particular shape of the 3D stitches shown on this video are very easy to make and easy to incorporate outside stitches and adored. Have fun picking the yarn colors and beginning your 3D crochet stitch today!
Follow CrochetBeja on your favorite social media sites:  Facebook,  Pinterest, Youtube ,  Instagram and subscribe for the Newsletter so you don't miss a thing!
Tutorial and photos of this stitch by: Crochet.ElenaRugalStudio.