Learn an easy to make knit embossed stitch that will make your winter clothes look awesome. It can be used also for other purposes like scarves and hats.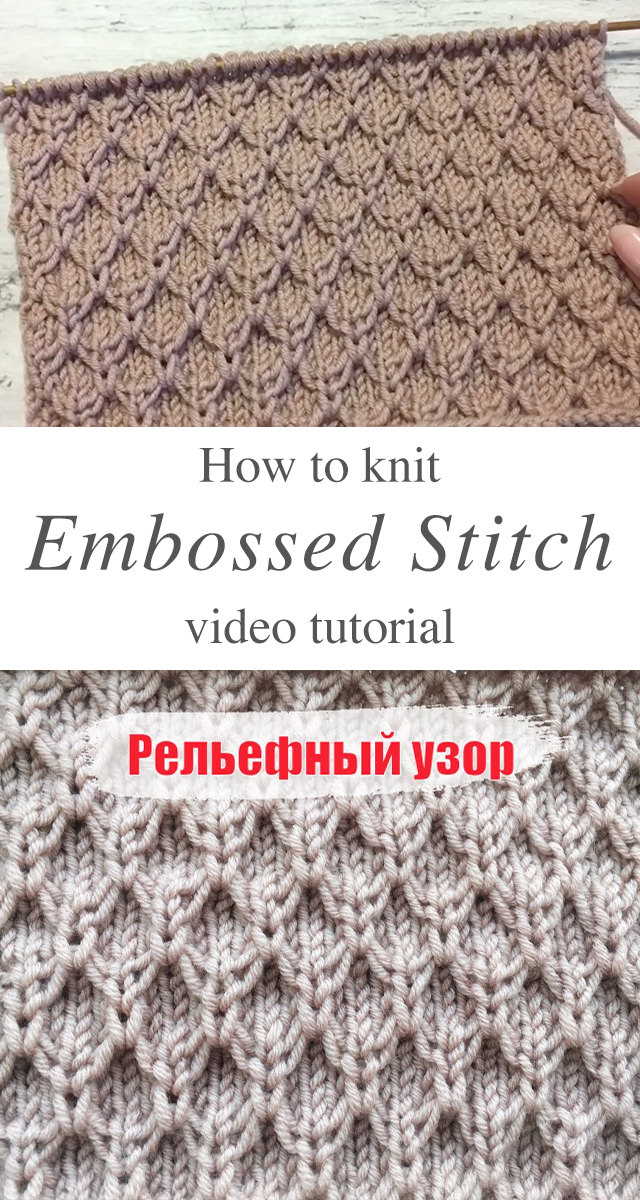 UNIQUE KNIT EMBOSSED STITCH
Knit embossed stitches are used for variety of reasons and they add beauty to your knit projects. They give the fabric dense look and makes the clothes warm. This knitted embossed pattern consist of 4 loops and 12 rows of the same scheme.
Knitting Related Posts:
This knit embossed stitch is super easy to make. The instructions provided are detailed and can help you make a great gift for your loved ones.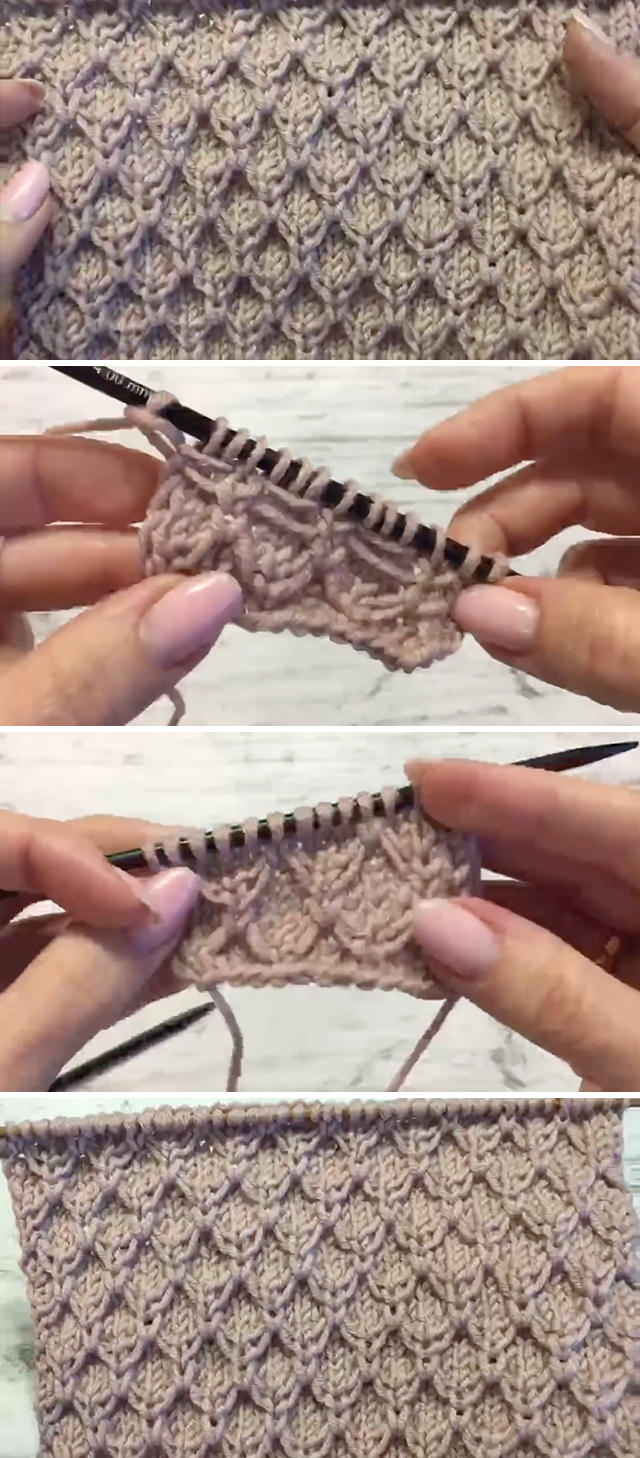 Tips and materials
Take your yarn and knitting needles, now start with making pivot knitting. You need to dial the number of loop multiples four along with two edging for circular knitting. You will follow the same pattern for all the multiples of four number of loops but without edging.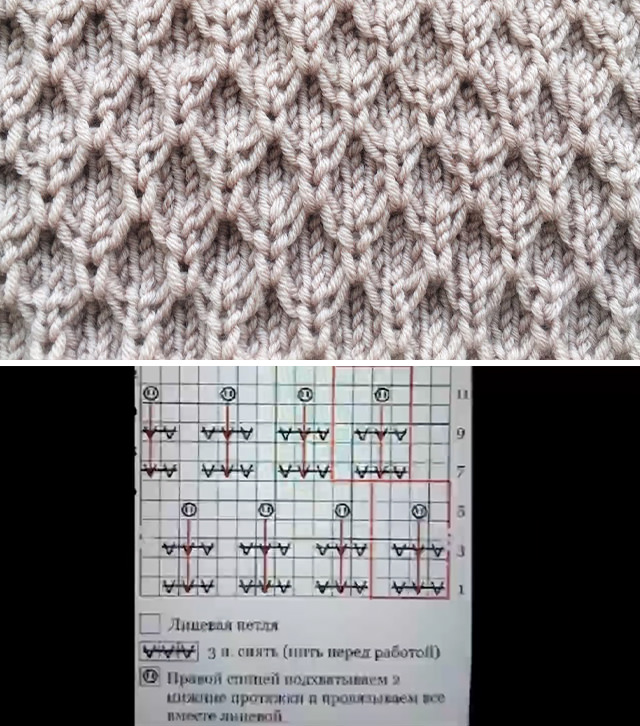 Pattern of Knit Embossed Stitch
Knitting is done same in all the multiples of four number of loops.
Now knit in rotatory rows and dial 14 loops here. Make 3 rapports for 12 loops and 2 edging to make our first row.
Now remove the edging and knit purl loops.
Once you are done with removing loops put the 4th loop in rapport and knit all of the front rapports. Now repeat this pattern and remove the loops again. Don't tighten the thread.
Knit a loop with the front 2 rapports and 3 more. Now knit the last loop of the edge and purl that's what you have now.
Now unroll and knit the 2nd row. Knit the 3rd row and remove the edge. This row will be knitted just like the first one.
Don't knit loops 1, 2 and 3, knit the next stitch with the front and don't pull the working thread.
Rapport and remove three loops. Knit the front fourth loop.
Knit an edge with a purl work. Now knit purl all the rows. By following the same pattern, you will get 5 rows in total. The first part of the pattern is finished now then knit the 7th row and remove the edge loop. Knit 2 front loops in the beginning of the row.
Knit in front of the hinges and take off three facial loops without knitting. Knit the front loop again working the thread in front of the loops. Now remove the 2 loops so that you will be left with one loop only.
In the end, you will get 12 rows in total.
Follow CrochetBeja on your favorite social media sites:  Facebook,  Pinterest, Youtube ,  Instagram and subscribe for the Newsletter so you don't miss a thing!
Tutorial and photos of this stitch by: Вязание с Екатериной Костиновой.