In this free video tutorial, you will learn how to make the Princess Crochet Cardigan by Polina Kraynova. Crocheting this charming cardigan will be simple and enchanting!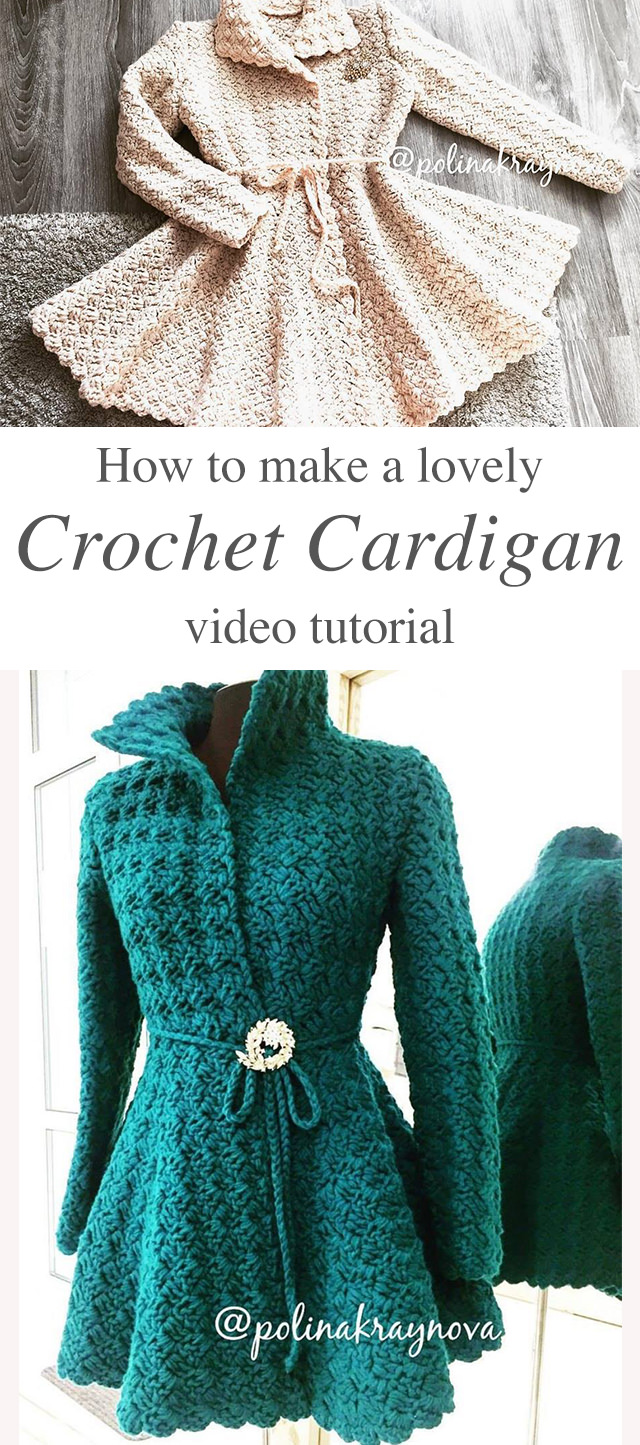 HOW EXACTLY DO YOU MAKE THIS CROCHET CARDIGAN?
You can make this Polina Kraynova crochet cardigan with a corner to corner crocheting. This is also known as the C2C technique and it is one of the most popular. The C2C crochet piece involves forming boxes by working from one corner to the other. As you continue to work from the corner out, the number of these squares will increase.
Crochet Cardigan Related Posts:
Related Posts
You can wear this gorgeous princess cardigan on a formal date or during girls night out. It is glamorous for every occasion.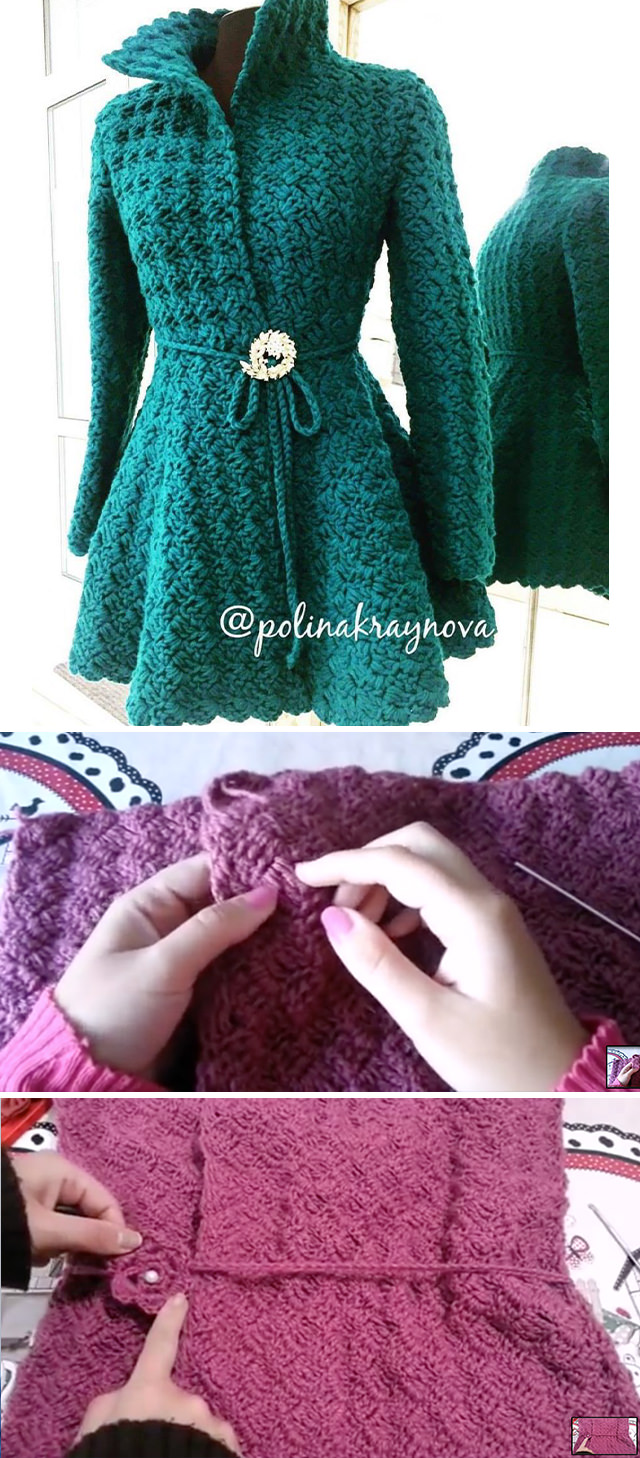 A lush color like a sunflower yellow or a magenta pink can give your jacket that flirty feel for your rendezvous summer adventures. Alternatively, in a chilly autumn day, slip into this cozy crochet cardigan and enjoy the sweater weather in trendy chic fashion.
The reason why the corner to corner crochet is popular is because you stitch an entire one-piece crochet. This is an alternative to making multiple crochet pieces and stitching all of them together in the end, which often interrupts the crocheting process.
This free video tutorial will show you how to make the perfect layering garment: the crochet princess cardigan, originally designed by Polina Kraynova. You will look effortlessly stunning with this elegant crochet cardigan because it matches well with any outfit.
I hope you feel like royalty when wearing this Polina Kraynova crochet cardigan! You should definitely find some time to make one of it for yourself.
Hope you like it and comment below if you have any question!
Follow CrochetBeja on your favorite social media sites: Facebook, Pinterest, Youtube, Instagram and subscribe for the Newsletter so you don't miss a thing!
Tapestry crochet bag pattern & tutorial by: Elisa Crochê. Here you can find the other parts of the video: Part 2, Part 3, Part 4.
Long Cardigan Tutorial: