This interesting and very effective zigzag knit pattern comes with warm bulkiness! Watch this free video tutorial in English subtitles to make the perfect 3D double sided knitted project.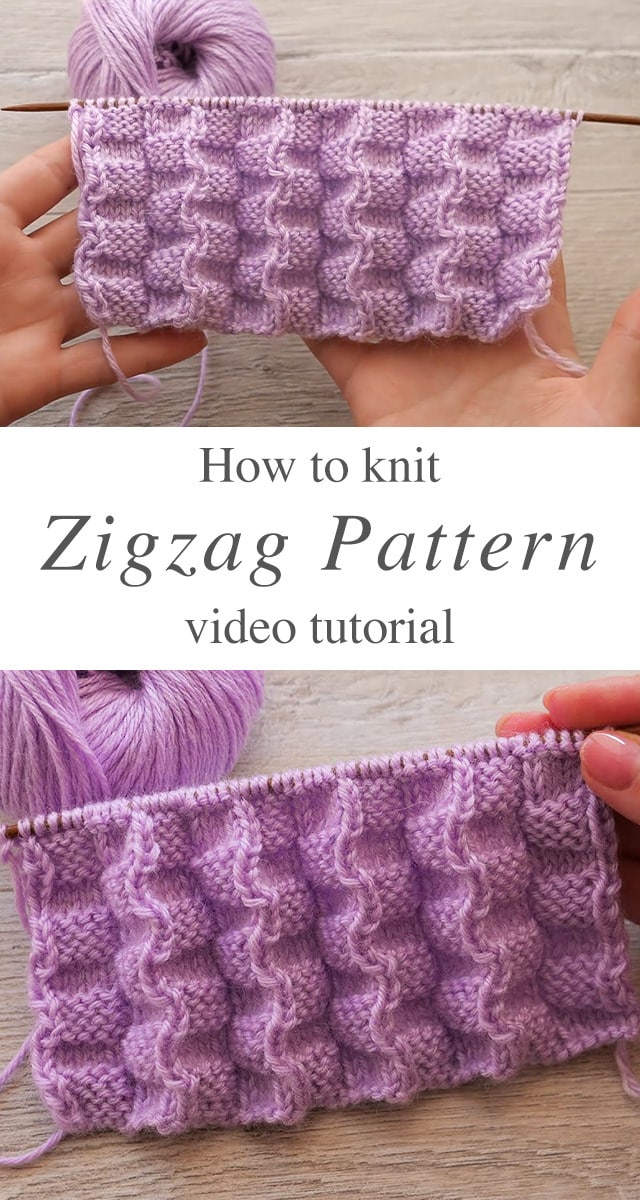 HOW TO MAKE THIS KNIT ZIGZAG PATTERN?
To make this zigzag knit pattern, there is a particular way to knit to assure the best result. You also need the right yarn and that is baby cotton yarn. The rest of the needed material is found in the video which is very clear and easy to follow along. It also has a clear pattern and instructions.
Knit Related Posts:
This stitch makes a beautiful double sided tight knit pattern that you can use to make a variety of knitting projects!
Infos
This zigzag knit pattern is knitted in a multiple of 10 + 1 + 2 stitches. It is in 3D so you need to follow the video instructions carefully of how you can best achieve that.This pattern is not only simple and fun to make, but makes a wonderful scarf, pillow cover, cardigan, or sweater as a gift because it's very bulky and warm.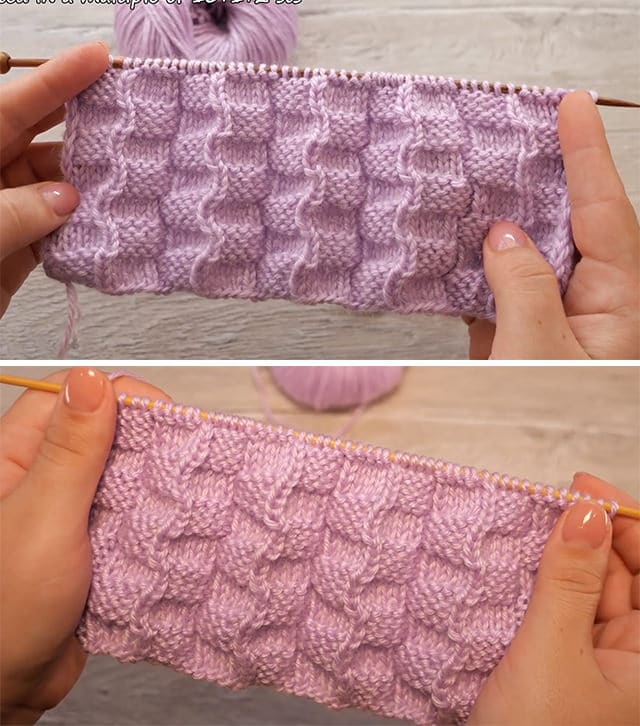 Uses of this Zigzag Knit Pattern
You can even make a cover for a family album, your go-to journal, or a favorite book! There are so many elegant yarn colors or snazzy variegated yarns you can work with to pursue these fun stretchy knitting patterns!
With the zigzag knit pattern, you can also make scarves, cardigans, and jumpers. Also try to make double sided 3D knitted baby suits, and baby layettes. You can also make 3D knitted accessories like purses, bags, pouches, and cushions.
Thanks so much for visiting and be sure to come back every day for more free tutorials.
Follow CrochetBeja on your favorite social media sites:  Facebook,  Pinterest, Youtube ,  Instagram and subscribe for the Newsletter so you don't miss a thing!
Tutorial and photos of this pattern by: Школа вязания – Наша пряжа – с Катериной Мушин.