Making gift for babies is always a pleasure and the best gifts are the handmade one. This knit baby peacoat is really beautiful and easy to make with just a few basic supplies.
This knit baby peacoat is extremely beautiful and suitable for both baby boys and girls. It could be your baby everyday essentials because it is so warm, soft and extremely comfortable.
You can make this lovely knit baby peacoat really easily because the stitch used here is really easy to work with. In just one week you can finish this project.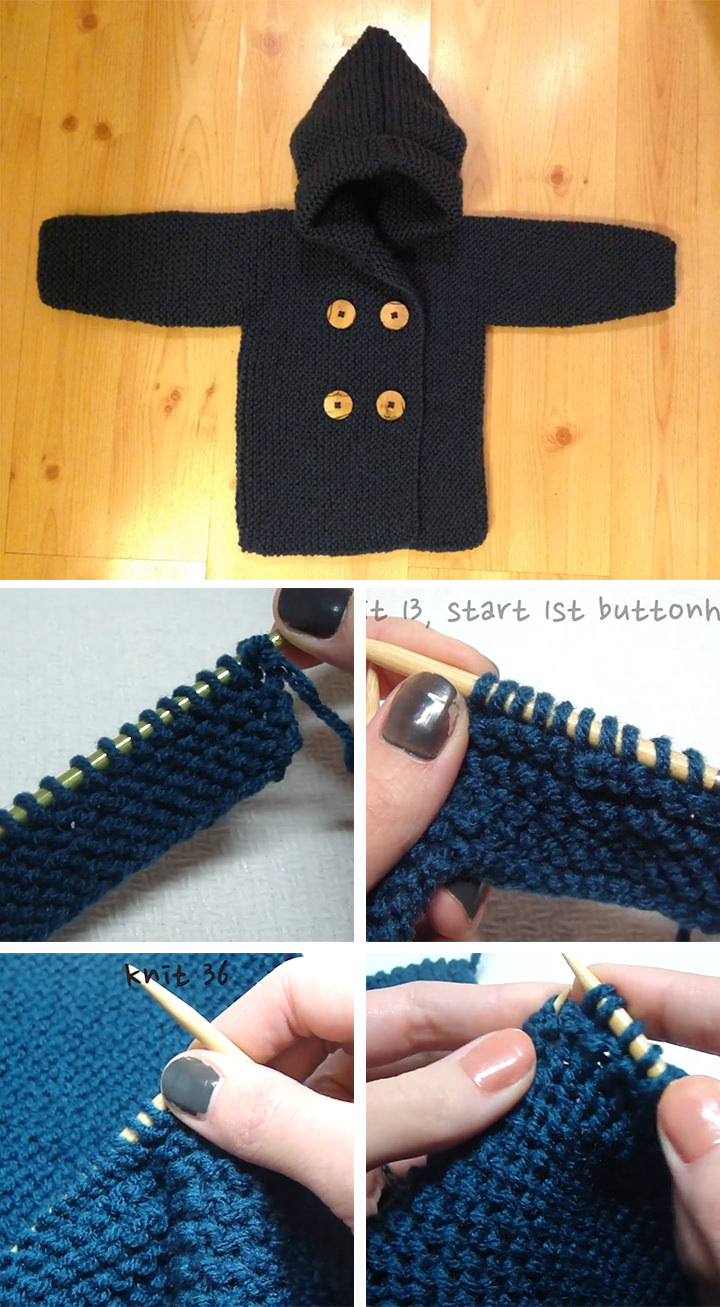 These are without doubt one of the best gifts you can make for your baby children or nephew. Use any yarn color you want, but this knit baby peacoat will still be beautiful and really warm.
It will be easier for you if you're already familiar with a few essential knit stitches. But anyway, you can follow the instructions of this great video tutorial.
Hope you like this and comment below if you have any question!
Thanks for visiting! Follow CrochetBeja on your favorite social media sites:  Facebook,  Pinterest, G+ and subscribe for the Newsletter so you don't miss a thing!
Source of knit baby peacoat tutorial: iKnit