Don't spend money on generic bags, when you can make this lovely bobble stitch handbag all by yourself. This will be your favorite bag, that is perfect for any season.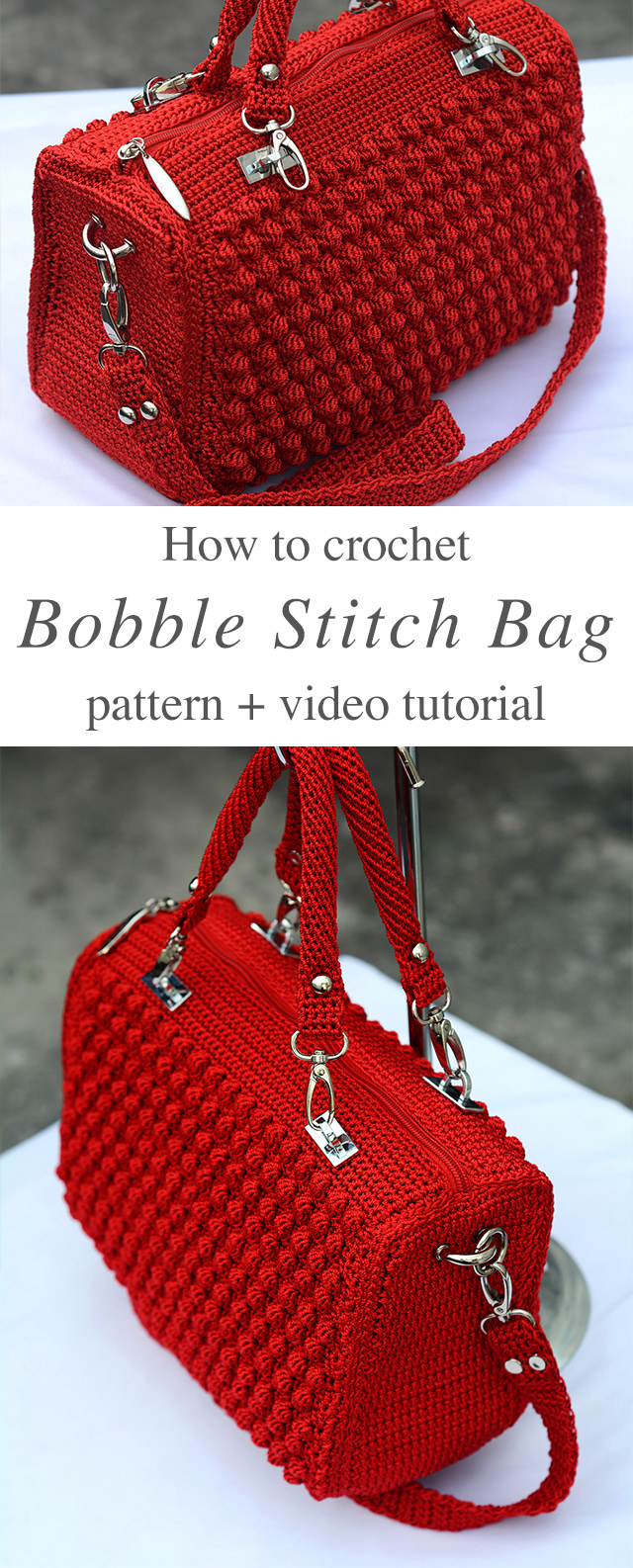 This lovely red crochet handbag is perfectly suitable for women and girls of all ages. It will be the essential tool for your everyday look, because it fits with every dress, accessory or makeup that you'll put on.
Related Posts
The bobble stitch the magic touch to this handbag design. I love the red yarn color used in this tutorial, but you can choose the color that better fits your outfit.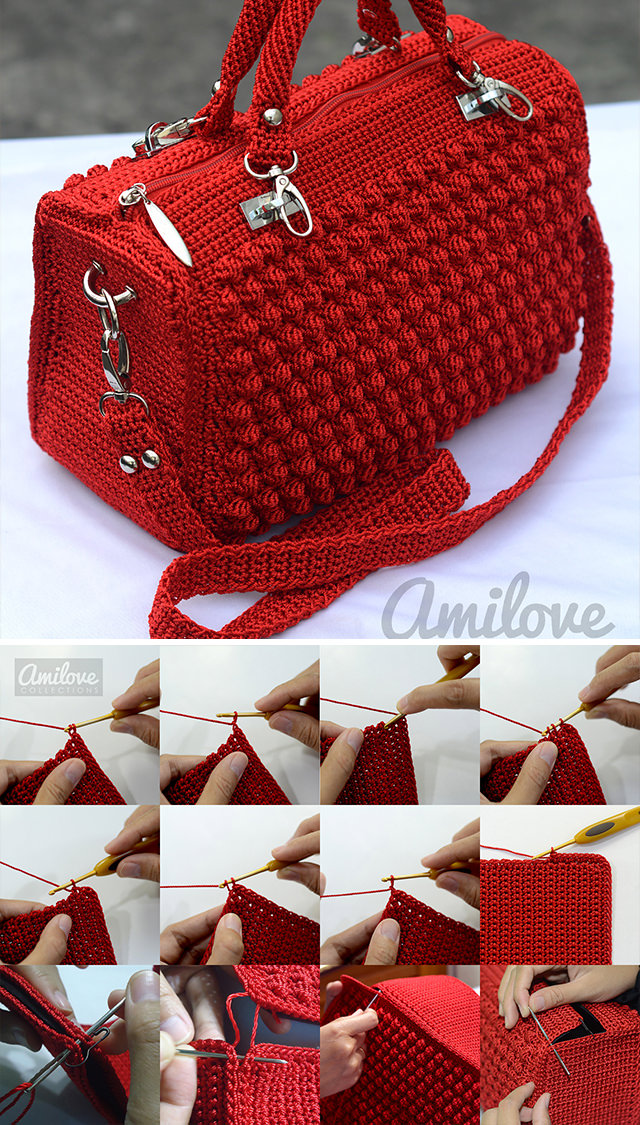 The bobble stitch handbag will be the appropriate gift to make to your lovely friends. They will be amazed by your handmade crochet handbag.
The best thing of this pattern is that is really easy to make, you just need to know the basics and you'll produce something magical. Just follow the instructions to work it up quickly.
Please, comment below if you have any question!
Thanks for visiting! Follow CrochetBeja on your favorite social media sites:  Facebook,  Pinterest, G+ and subscribe for the Newsletter so you don't miss a thing!
Source of bobble stitch handbag crochet pattern: Revelry
Source of bobble stitch handbag crochet tutorial: Elisa Crochê   Part 2   Part 3   Part 4