You can find the tutorial of this work here: https://www.crochetbeja.com/crochet-floor-rug-to-make-for-your-home/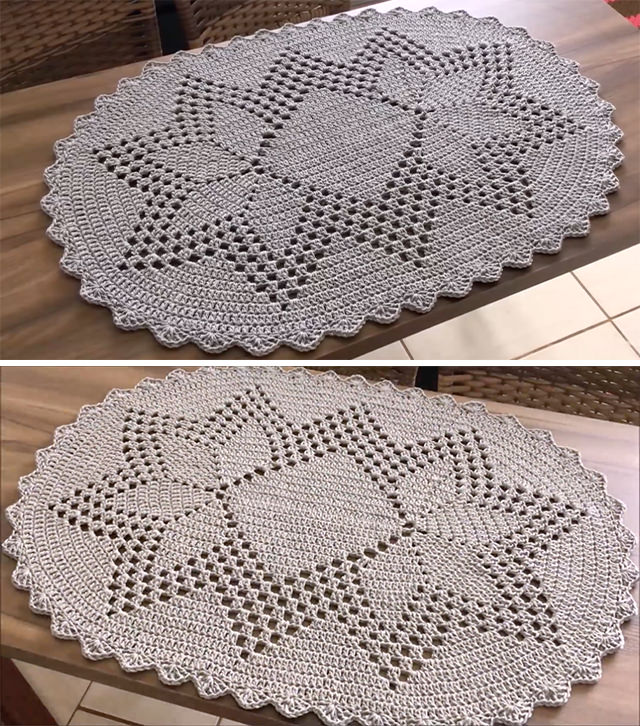 Floor Crochet Rug Sided – Learn how to work this useful and lovely crochet floor rug by watching this video tutorial in English subtitles. Keep reading for tips on how to master the techniques of this great crochet rug.
Follow CrochetBeja on your favorite social media sites: Facebook, Pinterest, Youtube, Instagram and subscribe for the Newsletter so you don't miss a thing!
Check the tutorial: https://www.crochetbeja.com/crochet-floor-rug-to-make-for-your-home/