Learn making a unique knit circular yoke for baby dress. This pattern is super easy to make and the end result looks very captivating.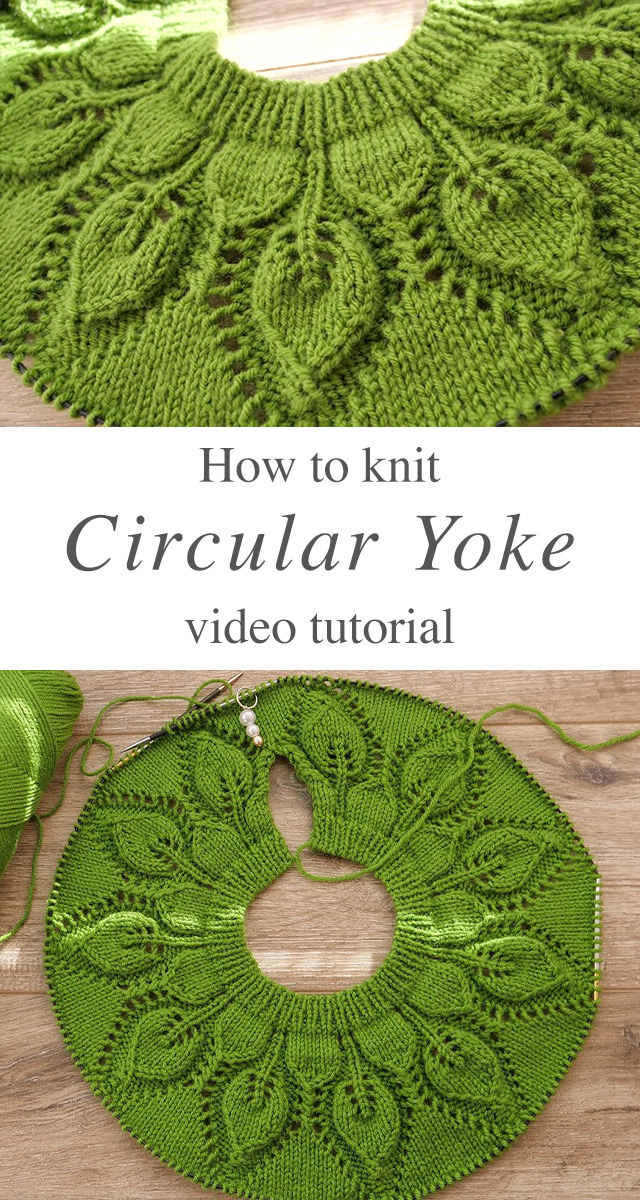 TIPS FOR KNIT CIRCULAR YOKE
You can knit circular yoke for baby winter dresses or sweaters. This beautiful pattern is a combination of purl and loops. The end result gives you thick, dense fiber with leaves pattern on it.This pattern also provides room for creativity. You can make this knit circular yokein any color you want.
Knitting Related Posts:
What else could be better than knit circular yoke baby dress for your baby girl? Nothing, right.
Materials
To create this beautiful knit circular yoke, you will need acrylic yarn of 100 grams and knitting needles of 3 and 0 mm. At the end of this pattern, you will get 11 leaves. But if you want to increase the size, you can increase the number of rapport.
How to make this Knit Circular Yoke?
Attach a cord or wire at the end of your knitting needle. The wire will help you create the pattern in round. Make a loop and turn it under the thread. In this way, make at least 91 loops. Make more 98 loops around the wire.
You have to knit 2 rows of hollow elastic after such a typesetting edge.
Remove the first row of the first loop. So, before knitting you have to remove the loops by knitting into them.
You will get your first row. Now remove the loops from this row as well, so you can get your 2nd row.
These 2 rows give beautiful typesetting edge.
You will get 9 rows. The height of these rows will be approximately 2 and half centimeters.
Now change the knitting needles and add the knitting needles of 3.25mm in the pattern. Knit the loops, so you can get 1st row.
Make at least 9 rows by knitting the loops with purl stitches.
Once you have made half pattern, combine the 2 edges of the yoke together. Continue to knit the knit loops together, purl there and turn back.
Then 2 knit together with a front loop. By following this pattern you will be able to join the 2 edges in the form of circle.
Make this beautiful knit circular yoke for your baby girl dress and surprise her with this amazing handmade gift.
Follow CrochetBeja on your favorite social media sites:  Facebook,  Pinterest, Youtube ,  Instagram and subscribe for the Newsletter so you don't miss a thing!
Tutorial and photos of this circular yoke by: Школа вязания – Наша пряжа – с Катериной Мушин.