Learning new crochet stitches is always a fun way to get inspired to create new crochet patterns. The crochet stitch I'm showing you today is one of the most particular one.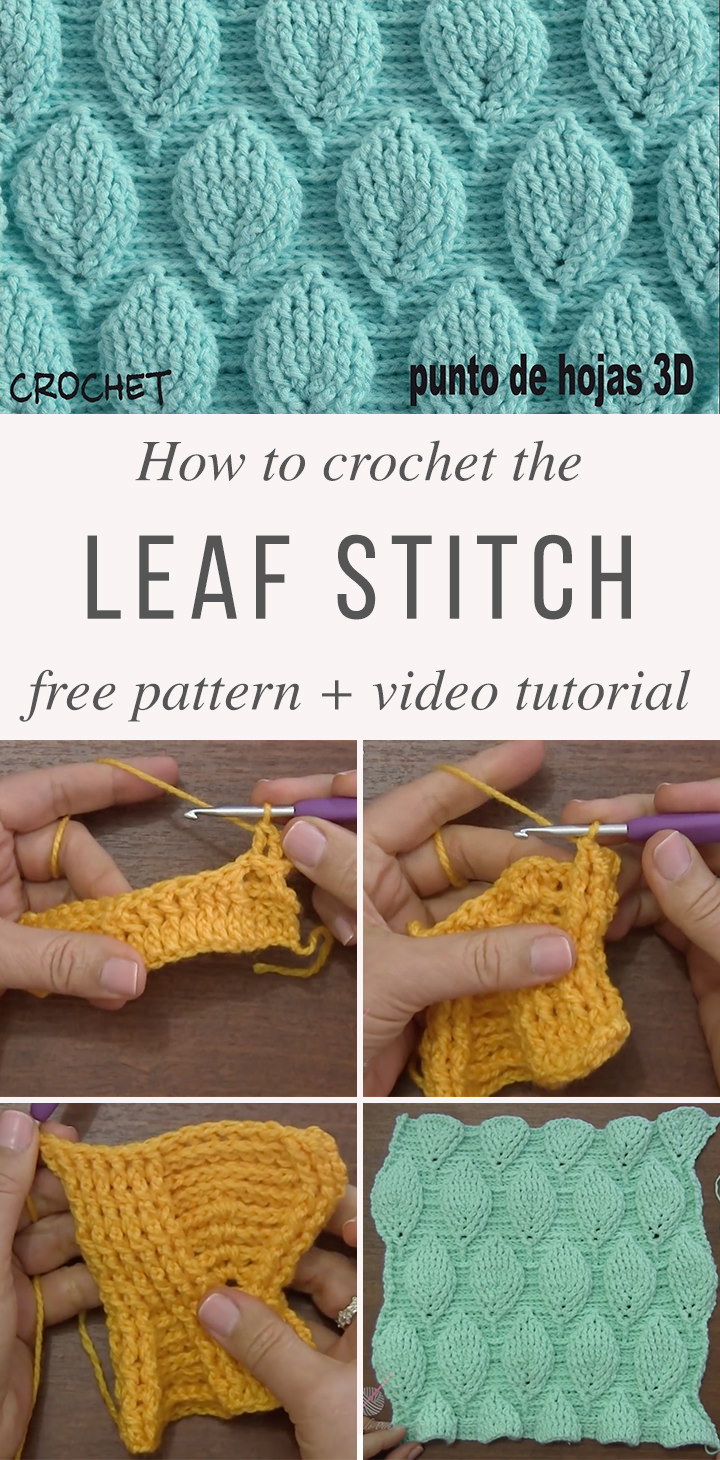 The leaf stitch is just wonderful and very easy to learn. It is perfect for making elegant crochet skirts, cardigans, ponchos and any other dresses.
As you may see from the photos below, this crochet stitch has a lot of relief, which makes this pattern even more unique.

Start making your crochet projects using the leaf stitch. Be creative, you can customize it and create a new crochet stitch all by yourself.
This pattern is really easy to understand. The video tutorial below will will give you all the instructions on how to make the lovely leaf stitch.
Have fun and comment below if you have any question!
Thanks for visiting! Follow CrochetBeja on your favorite social media sites:  Facebook,  Pinterest, G+ and subscribe for the Newsletter so you don't miss a thing!
Source of leaf stitch crochet pattern tutorial: Esperanza y Ana Celia Rosas