The jasmine stitch, also known as Thai crochet, is a universal crochet stitch – you can use it to create anything! And, you can use this crochet stitch to make the perfect gift for loved ones, you will absolutely love it!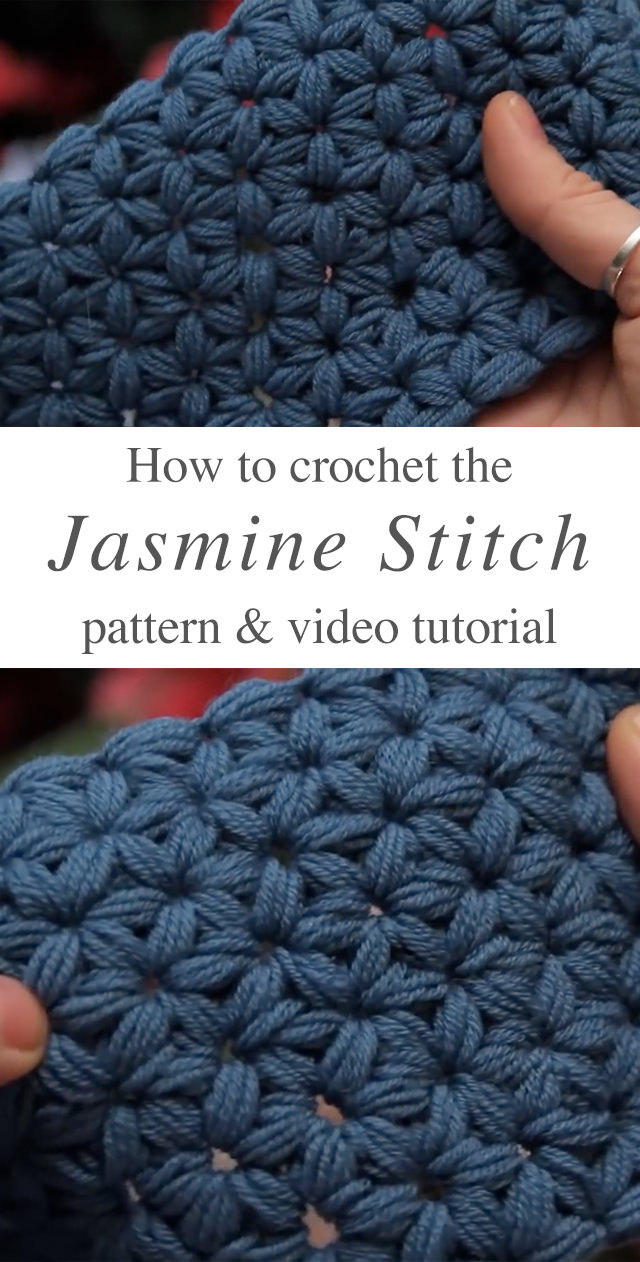 The Crochet Jasmine Stitch
This crochet stitch is absolutely wonderful for a cozy crochet infinity scarf or a warm hat for the winter months. You can also cuddle up with a toasty jasmine stitch blanket to keep you warm in the cold winter weather. The lovely jasmine flowers make a very special accessory or home decor item.
Stitch Related Posts:
Related Posts
The Jasmine crochet stitch may look incredibly complicated, but the best part is that it's actually very easy to work and is considered a beginner crochet stitch!
You'll also love a beautiful jasmine stitch crochet bag – this stylish accessory can compliment any summer outfit! But what makes it special is that you cannot find something this unique at a department store or at the mall.
Another reason why the jasmine flower design is so great is because it is reversible! And once you have mastered this lovely stitch crochet pattern, you will be addicted! It just requires a little practice, patience, and love for crocheting!
A baby blue jasmine stitch gift for a baby shower or a plum coloured infinity scarf for her 16th birthday make the best gifts. Who does not love a homemade gift after all?
Have a question? Write it in the comment section below!
Follow CrochetBeja on your favorite social media sites: Facebook, Pinterest, Youtube , Instagram and subscribe for the Newsletter so you don't miss a thing!
Photos of jasmine crochet stitch: Bluü . Video by: Lanas y Ovillos in English.
JASMINE CROCHET STITCH VIDEO TUTORIAL