Learn how to make this petite crochet rug to adorn your room! Watch this free video tutorial to learn how to make this gorgeously detailed crochet square Rug.
HOW TO MAKE THIS PETITE CROCHET RUG
To make this beautifully textured rug you will need a baroque beige colored yarn ball with 452 meters. You also need to work with a 4 mm needle. The finished petite crochet rug will be 64 x 50 cm.
Flowers Related Posts:
This may look a difficult project, but you could make a medium size rug in a week.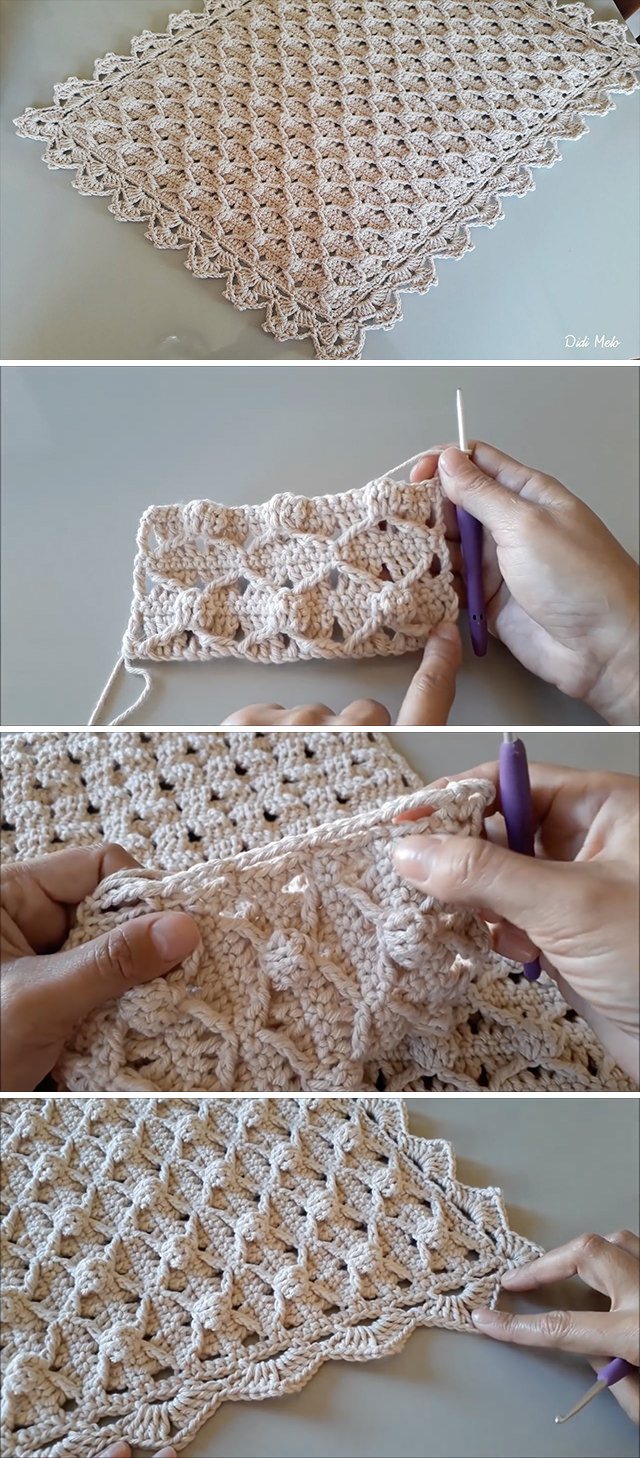 This petite crochet rug would look great on any floor of any room in your home! This lovely pattern and simple color works amazing with any room color, style or theme. The pattern is so great, you can even make a pillowcase or a blanket using this gorgeous pattern.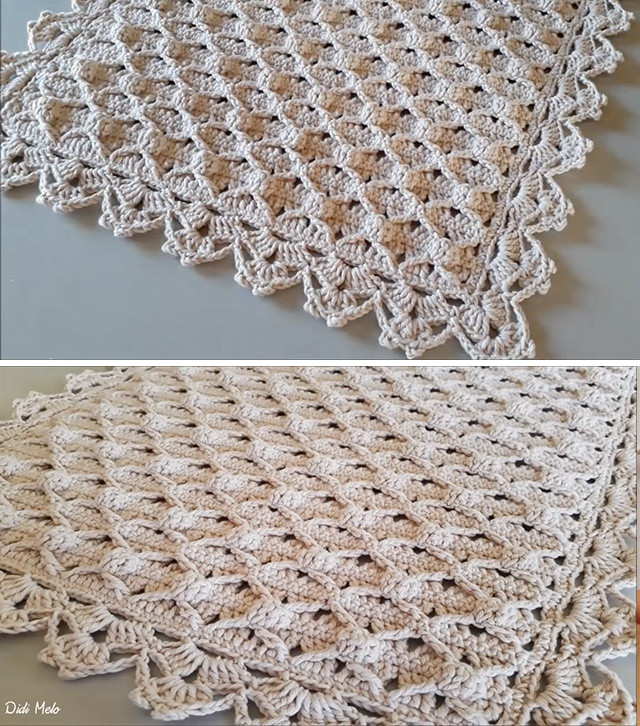 Variation of Petite Crochet Rug
If you wish to make it more colorful or want to try out a different pattern, we have more crochet rug or Rug ideas you can look at! You can consider multicolored Rug or rug projects, different shapes, sizes or pattern type. The yarn type alone causes great variation in crochet projects and will allow you the opportunity to experiment on various crochet rug and Rug projects.
Choose whatever you like, or if you keep it traditional like in the video, your crochet oval rug will look stunning! Happy crocheting this enchanting piece of home decor!
Follow CrochetBeja on your favorite social media sites:  Facebook,  Pinterest, Youtube ,  Instagram and subscribe for the Newsletter so you don't miss a thing!
Tutorial and photos of this rug by: Didi Melo.