Learn how to crochet a rug that is gorgeously detailed. Start making this quick, easy, and economical oval rug to beautify the floors in your home!
HOW TO CROCHET A RUG FOR YOUR HOME
To make this beautifully textured rug you will need a number 6 crochet and about 100 grams of white yarn and about 130 grams of pink yarn. You also need to work with a 3.5 mm needle. The finished product of this rug will be 59 cm long and 46 cm wide.
Crochet Rug Related Posts:
There are infinite ways you can customise this rug, to better fit your home design.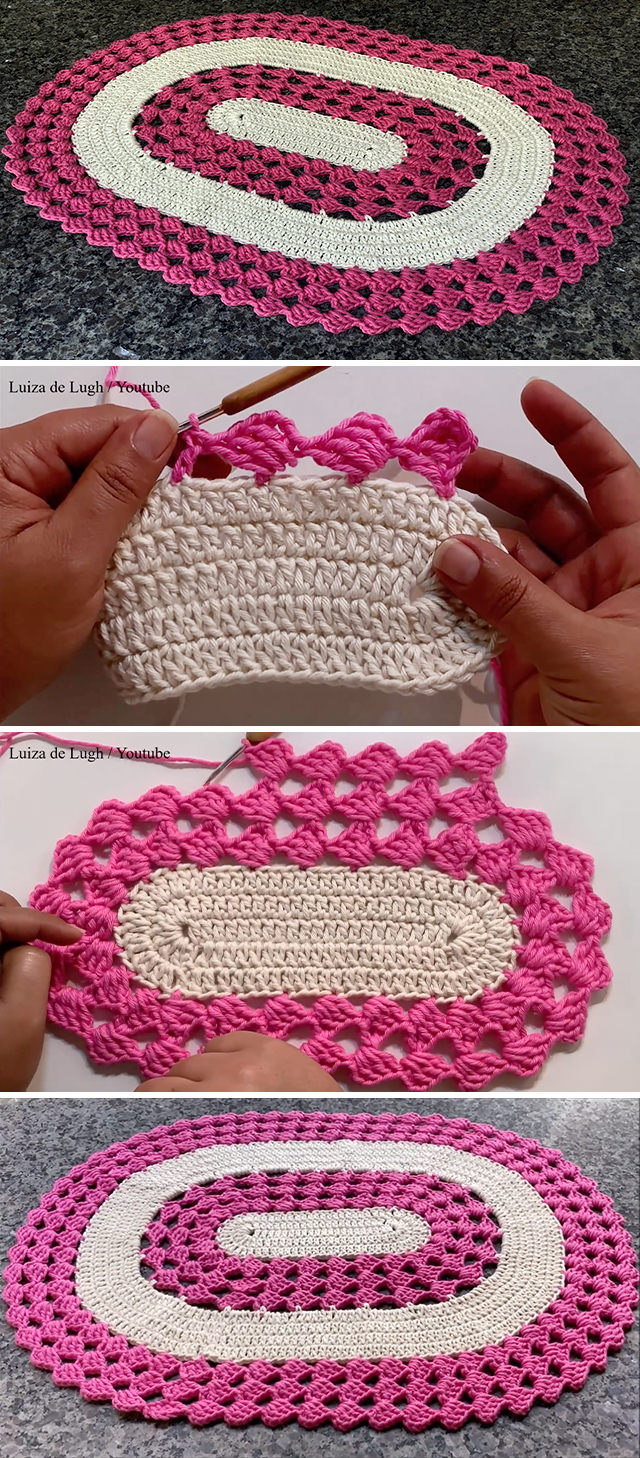 Other than using two colors, you can also decide to use variegated yarn so that the color changes. This rug would look good in a child's bedroom. For a more traditional or classy look, you can do 2 simple colors or even 1 lovely color like a brick red or brownish color, or a beige or maybe even light grey!
The video instructs you to do 25 initial chains. A helpful tip is that you can increase it by 4 in 4 chains according to the size you want your rug to be. If you do a two coloured rug like a pink and white from the video, this increase will not change the location of the pink.
The difference is that the intervals will increase and as a result, so will the groups of high points, according to the initial chains that the person started.
There are so many ways you can adorn this rug to your liking. You can add crocheted flowers the pattern or get creative with colors! You can even create a crochet border around the rug if you are looking for something more. Whatever you add, or if you keep it traditional like in the video, your crochet oval rug will look stunning!
Happy crocheting this enchanting piece of home decor!
Follow CrochetBeja on your favorite social media sites:  Facebook,  Pinterest, Youtube ,  Instagram and subscribe for the Newsletter so you don't miss a thing!
Tutorial and photos of this rug by: Luiza de Lugh.