Watch this free video tutorial with English subtitles to learn how to knit zig zag stitch or chevron pattern. This gorgeous pattern is so useful for many knitting projects.
HOW DO YOU MAKE THE KNIT ZIG ZAG STITCH?
This knit zig zag stitch makes a double sided single row pattern that looks the same front and back. This knitted square is made with 12 stitches and 1 row. As a rule of thumb, you cast on a number of stitches and multiply by 12 + 13 for symmetry +2 edges.
Flowers Related Posts:
This stitch is so easy to make and its perfect to use for many knit project.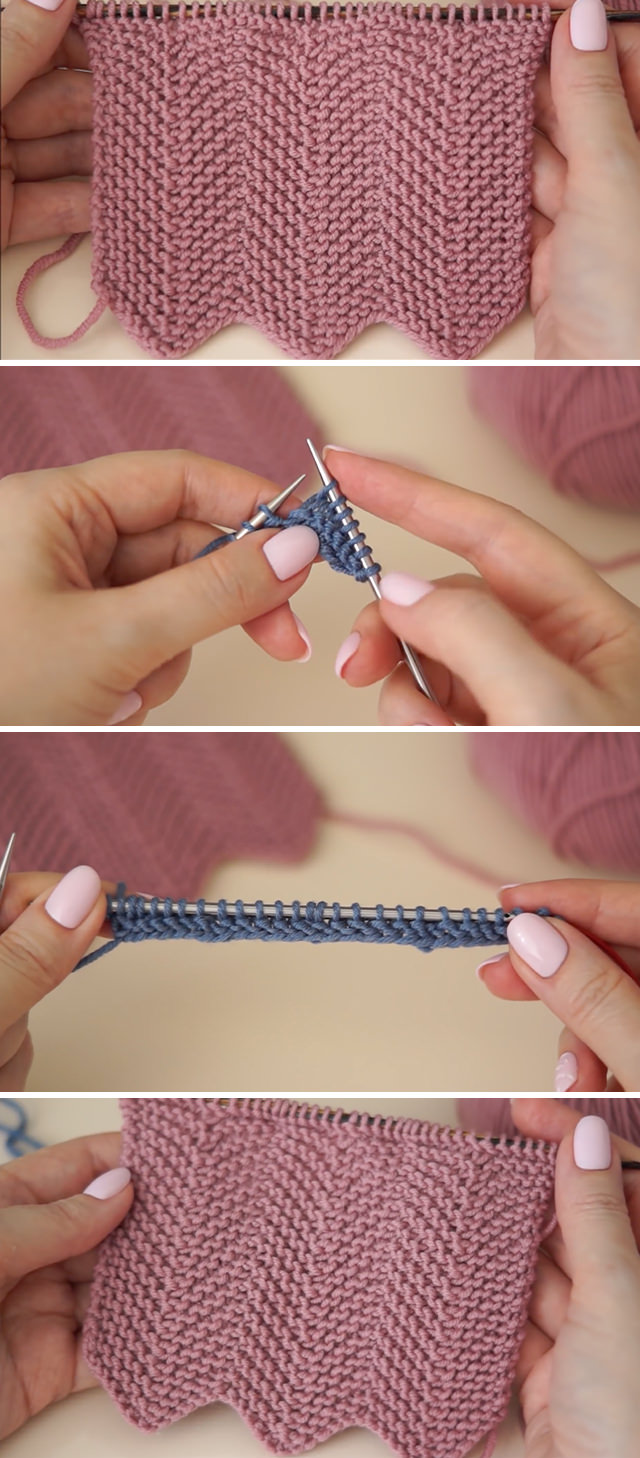 The fabric is obtained by garter stitch so it can be used to knit scarves, cardigans, and vests. You can even use leftover yarn to make a striped chevron pattern! These colourful chevron patterns would look so beautiful and perfect for knitted projects for a child!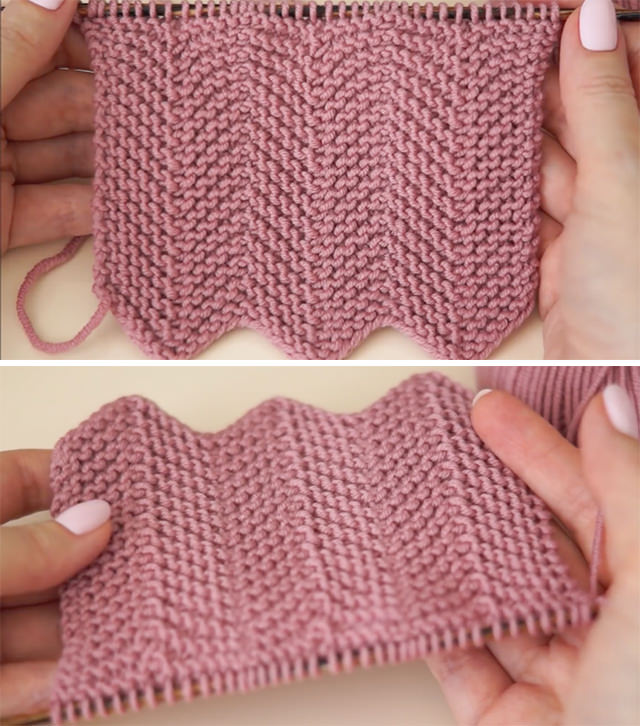 Use of Knit Zig Zag Stitch:
This knit zig zag stitch is so great for a variety of projects because it is easy to make and the product is double sided meaning it looks exactly the same from both sides. This is great for knitted items like a baby blanket, a scarf or shawl, or a hat!
Good yarn quality is essential for producing clean puffs that will pop out on both sides of your work. You should also use bright colored yarn so that the beautiful pattern and texture of the zig zag stitch is appreciated! Also check out another zigzag pattern made with a crochet puff 3D stitch.
Enjoy it and don't forget to share this article with your friends.
Follow CrochetBeja on your favorite social media sites:  Facebook,  Pinterest, Youtube ,  Instagram and subscribe for the Newsletter so you don't miss a thing!
Tutorial and photos of this stitch by: Вязание для всех Людмила Ильиных.