Learn how to make this adorable crochet baby booties! These booties make a heartfelt gift for your newborn niece and nephews, grandchildren, or any cute child in your life!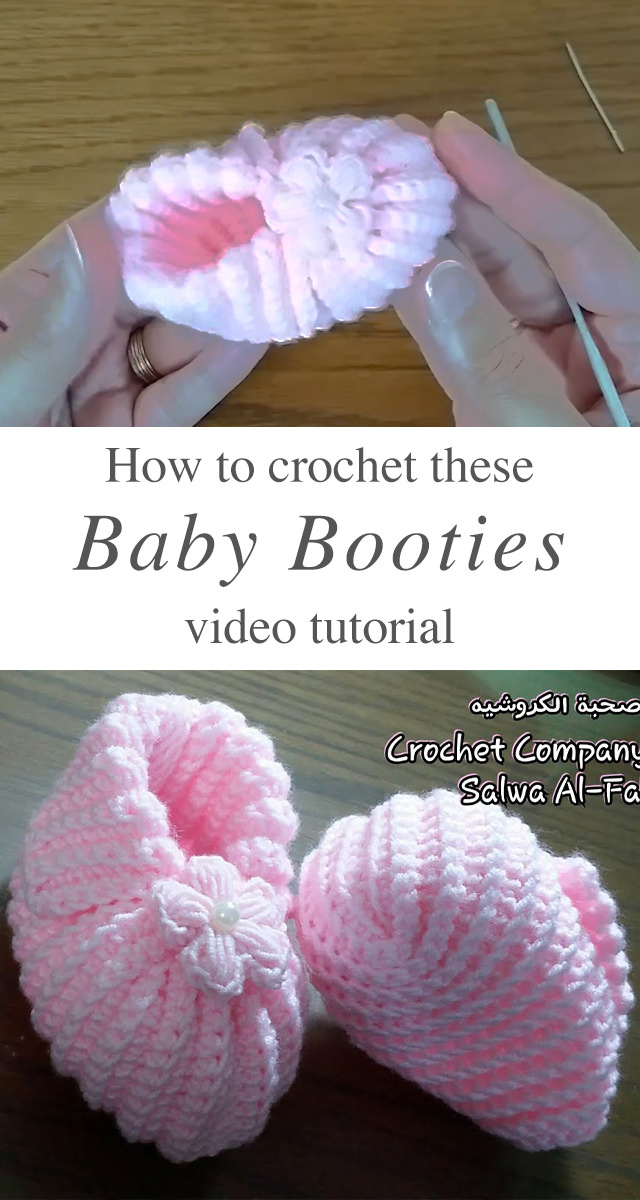 HOW TO MAKE THE FASHIONABLE CROCHET BABY BOOTIES
The materials you will need to make these crochet baby booties are less than 50 yards of yarn, and a size F, or 3.75mm hook. There are a variety of colors or accessories you can use to make these booties! One design is to make the sole of these booties in one color such as white, and make the front of the booties a two color combination between white and baby blue. This will allow the unique texture and pattern of the booties to stand out.
Crochet Booties Related Posts:
This free video tutorial will help you learn how to make the perfect baby booties.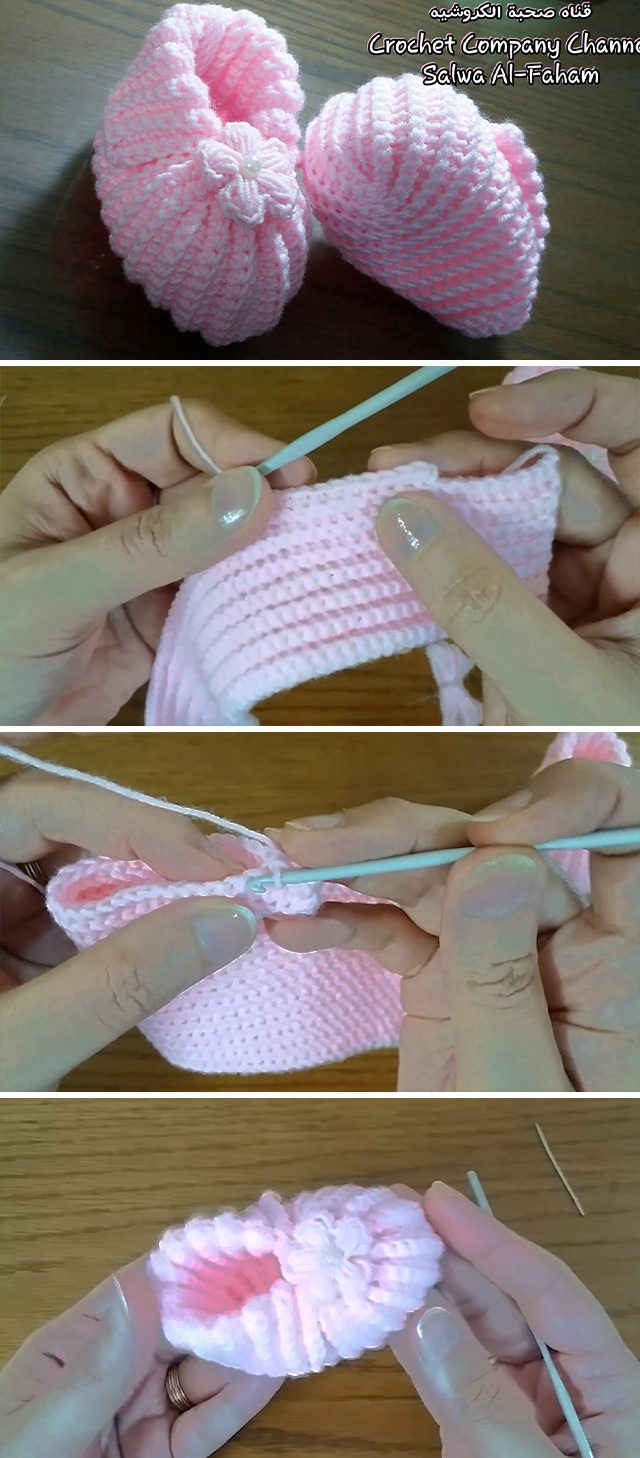 These baby booties are very cozy and very warm for the cold winter months. The age groups for these baby booties is from 3 to 12 months, but these charming crochet baby booties also look beautiful in a dressy outfit for a special occasion. A white, light pink, or baby blue booties are lovely for first birthdays and other fun occasions.
Other than giving these crochet baby booties as a baby shower gift, you can also give them to a toddler for their birthday. You just have to make longer chains, length and width. Whoever you are making these sweet baby booties, it is a heartfelt thought that will be cherished even when the shoe doesn't fit anymore!
These crochet baby booties are one of the most popular handmade patterns in the art of crocheting. Another reason why these booties are so popular is that they are fashionable classics that never go out of style despite the popular brand sneakers like Nikes, Jordans, or Chucks they sell for babies nowadays.
Enjoy it and comment below if you have any questions!
Follow CrochetBeja on your favourite social media sites: Facebook, Pinterest, Youtube, Instagram and subscribe for the Newsletter so you don't miss a thing!
Crochet baby booties tape photos and video by: Crochet Company