Knitted baby booties are timeless! These baby booties will look adorable on your 3-6 month old niece and nephews, grandchildren, or any sweet child in your life! This free video tutorial will help you learn how to knit baby booties.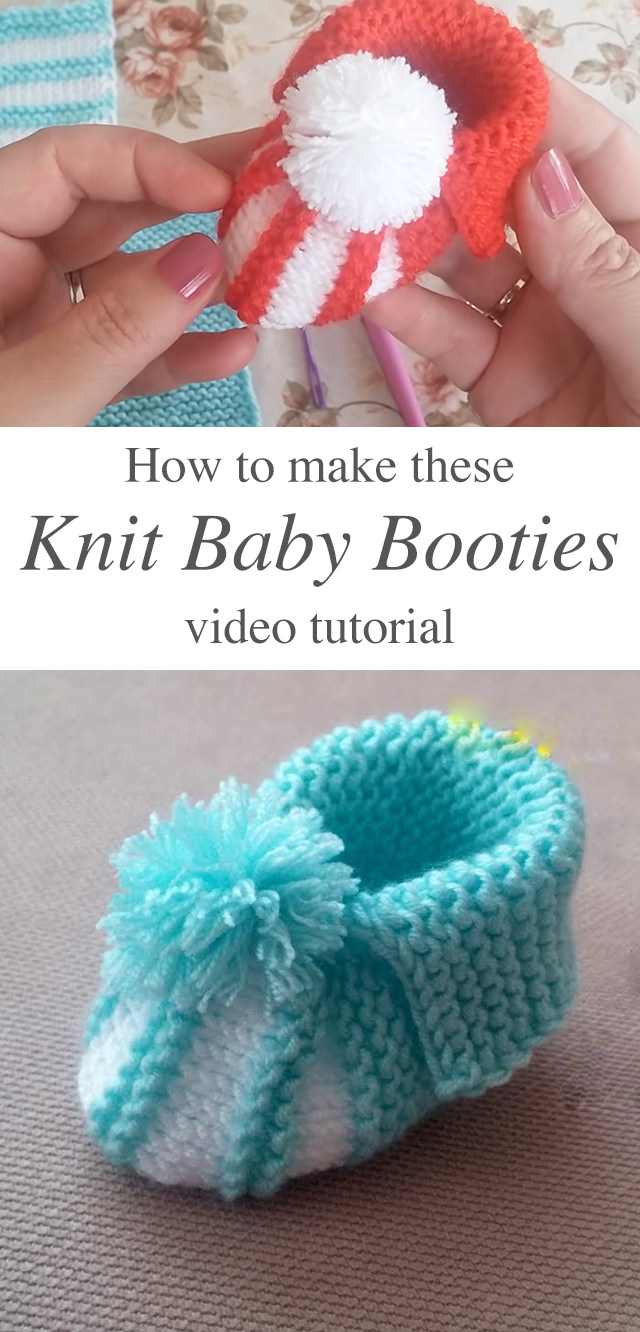 HOW TO KNIT BABY BOOTIES IN A DAY?
There is a variety of baby booties you can make! There are countless designs, colors, and ways to adorn the knit booties to make the cutest pair for your loved little ones! One design is to knit these booties in one color and make the laces in a complimenting color.
Baby Booties Related Posts:
These laces do not have to be cotton, they can be a silky ribbon embroidery for a ballerina theme.
These baby booties are very cozy and very warm for the cold winter months. Another reason why these knit baby booties are so popular is because they come in many shapes and forms! For example, you can knit a more modern design that resembles sneakers like a pair of all stars or chucks.
You can also make animal themed baby booties like pandas, elephants, and bears! These ideas make perfect warm accessories for babies!
A white, light pink, or baby blue kids booties are lovely for first birthdays and other fun occasions. These baby booties also look charming in a dressy outfit for any special occasion.
These creative baby booties make a thoughtful baby shower or birthday gift.
The reason why these baby booties make the perfect gift is that knit baby booties are one of the most popular handmade patterns in the art of knitting.
The age groups for these baby booties is from 3 to 6 months, but we do have an article on Kids Booties ( LINK HERE ) if you are making your booties for an older age group.
Thanks so much for reading and watching!
Follow CrochetBeja on your favorite social media sites: Facebook, Pinterest, Youtube, Instagram and subscribe for the Newsletter so you don't miss a thing!
Knit baby booties by: canselin örgü dünyası.