With this flower crochet pattern you can create the most beautiful projects you've ever made. Joining this crochet flowers may seem difficult, but this tutorial will make it easy for you.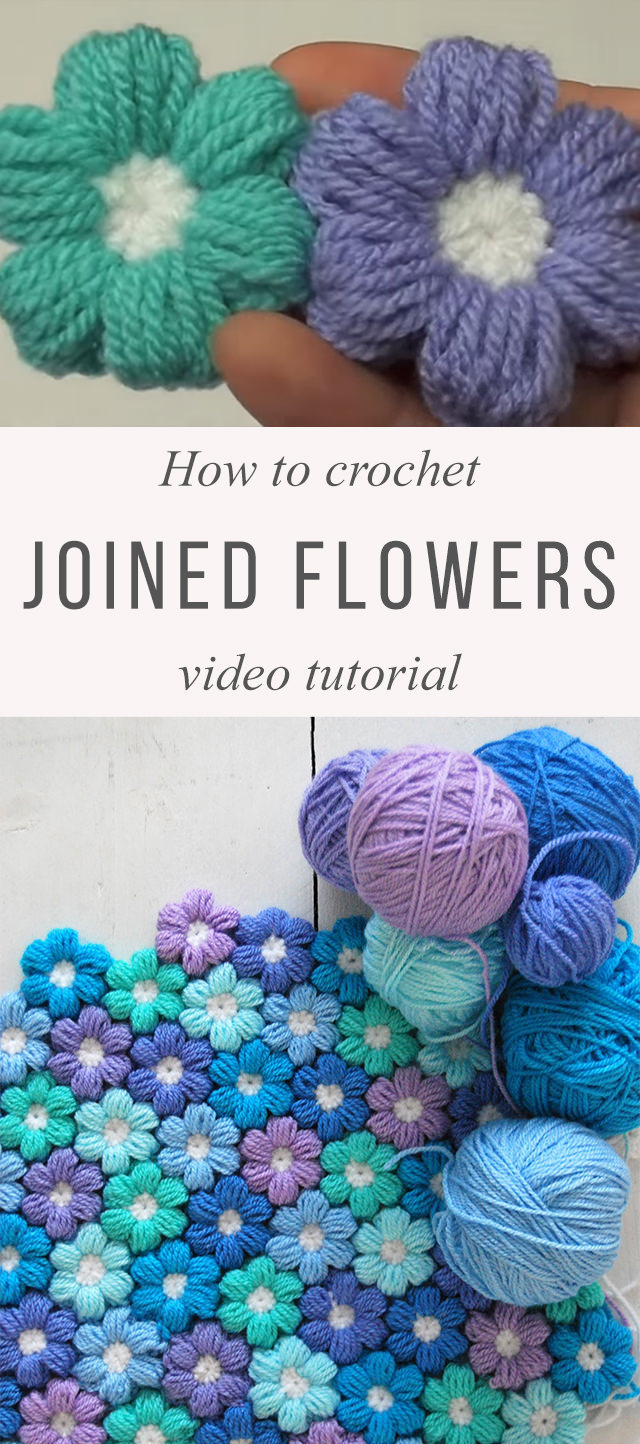 Puff Flowers Crochet Pattern
Everyone knows that the flower crochet patten is the most beautiful and useful patten in the crochet world. These little puff flowers are the best example of it – they need much work but, at the end, they will look totally stunning. You can choose to join them together to make a larger project or you could use them individually as decoration to other crochet accessories.
Flowers Pattern Related Posts:
To make this flower crochet pattern, you need to know the basics of crochet and be familiar with the basic stitches. Start with a magic loop and you will create one of this puff flowers really fast.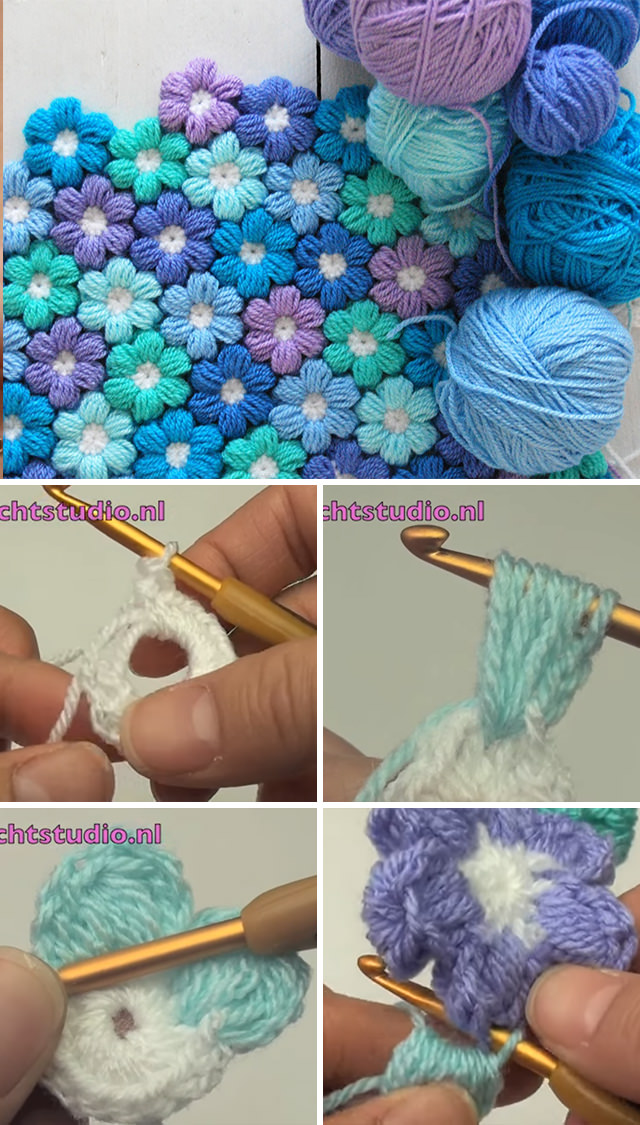 Puff crochet flowers can be used in many ways – if you make a lot them and saw them together, you can make a fluffy floral crochet blankets, dresses and even hats. But, you can add these puff flowers for decorations in your accessories, on your clothes or on your bag.
Make as many crochet flowers as you want and use different yarn weight and colour. Try to use same colour range for the borders and white colour for the centre of the crochet flower.
There are many tutorials for the flower crochet pattern but this one is the easiest and fastest one. Also, is explained how to join the crochet flowers to each other.
Enjoy it and comment below if you have any question!
Thanks for visiting! Follow CrochetBeja on your favorite social media sites: Facebook, Pinterest, Youtube, Instagram and subscribe for the Newsletter so you don't miss a thing!
Written pattern of these crochet flowers: Littlegreen
Source of flower crochet pattern video tutorial and photos: Echtstudio
FLOWER CROCHET PATTERN VIDEO TUTORIAL