The bubble stitch crochet pattern looks so adorable and pretty. This crochet pattern is very popular because of its simplicity and the puffy texture it creates.
This stitch crochet pattern is so adorable to look at, feels wonderfully warm and are surprisingly easy to make (trust me). Once you start making one bubble you can make big part of your project in a couple of minutes.
Related Posts
Have a look at its crochet pattern below to create an idea of what you're going to make. Follow step by step the quick tutorial and you'll learn easily to make the bobble stitch.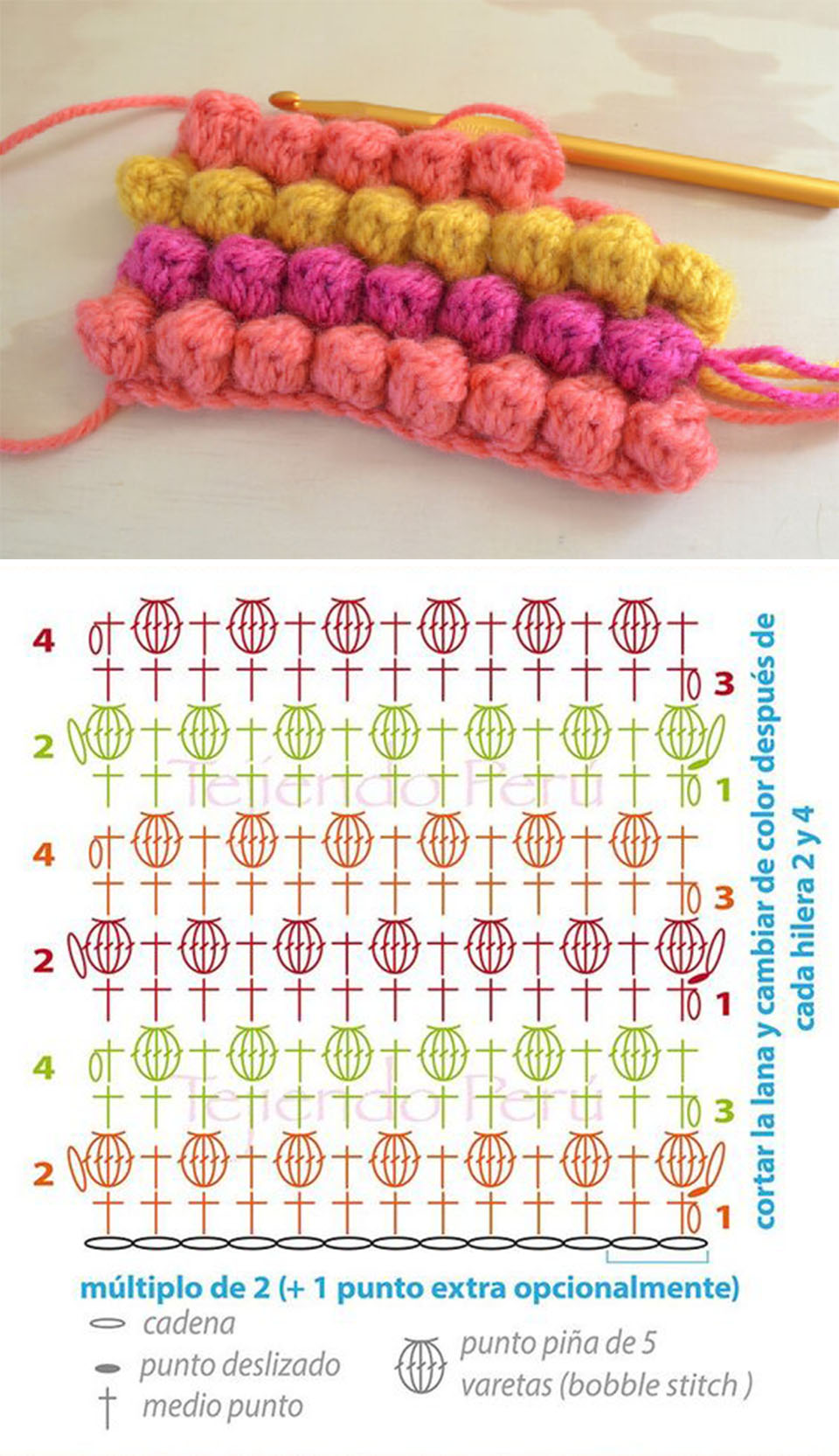 What's really great about the bobble stitch crochet, is how they really let you go wild with your imagination. Use all the colors of the rainbow to crochet with and try out unlimited yarn combinations. I can make sure that, using bobble stitch pattern, every single crochet project you'll make will be stunning and unique.
Please, comment below if you have any question! Have fun and enjoy.
Thanks for visiting! Follow CrochetBeja on your favorite social media sites:  Facebook,  Pinterest, G+ and subscribe for the Newsletter so you don't miss a thing!
Source of bubble stitch crochet tutorial: B.hooked Crochet