Watch the free video tutorial to learn how to make this crochet headband with braids of leaves and a 3D flower in Tunisian knit stitch. The stitch is really a crochet stitch that looks knitted. With this headband, you can have the best of both worlds!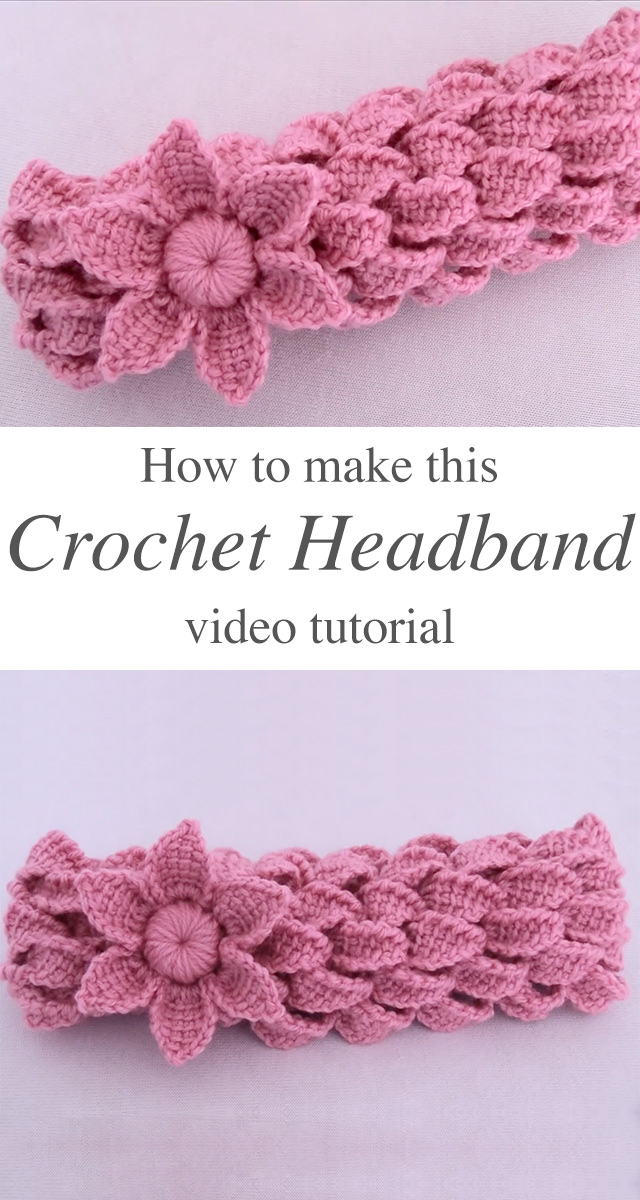 HOW TO MAKE THIS LOVELY 3D CROCHET HEADBAND?
To make this gorgeous 3D flower and braided leaves crochet headband, you need 120 grams of pink wool, a 3mm crochet hook, and scissors. The Tunisian knit stitch is a combination between the waistcoat stitch in crochet and knitting but much easier.
Crochet Headband Related Posts:
Related Posts
To demonstrate, the first row of this unique stitch begins exactly like the Tunisian simple crochet stitch.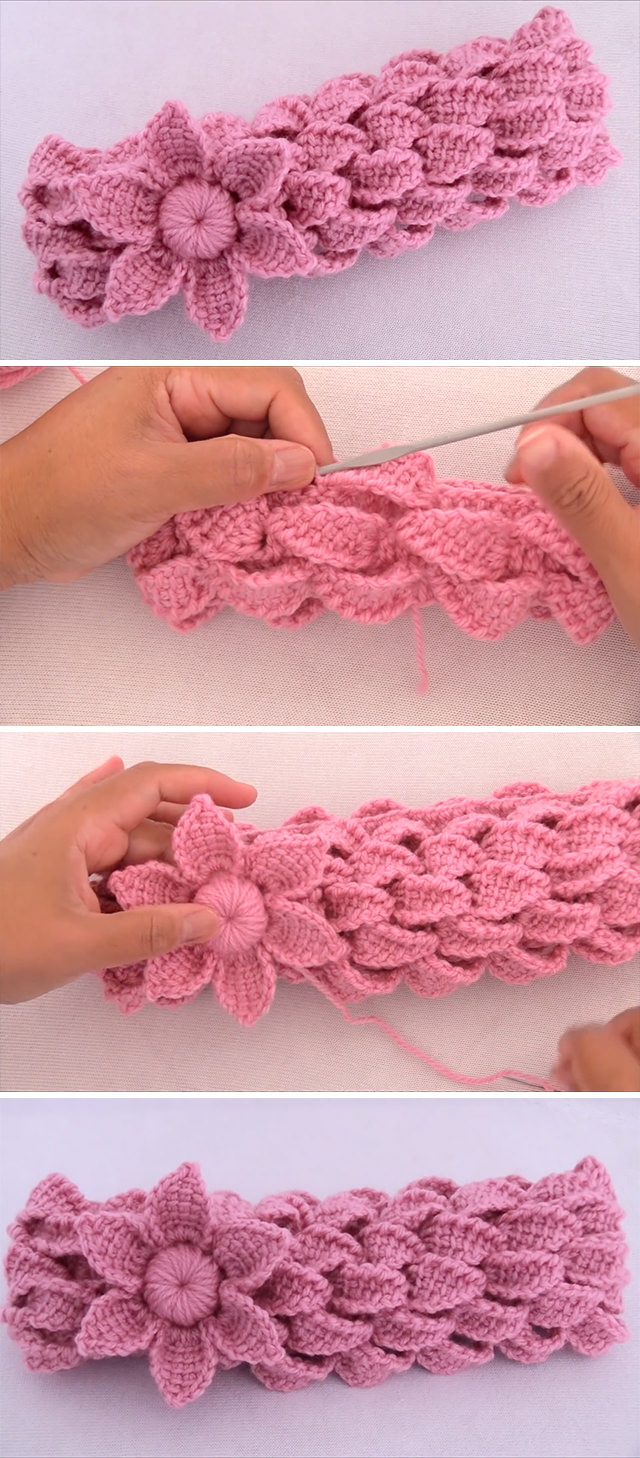 Come the second row, you must work up in the V's to create the Tunisian knit stitch which works up quick and easy. It is very important that you insert the hook using the right to left technique at the very beginning of the stitch. Then, at the half of row, insert the hook from front to back.
It is essential to follow these rules because if you crochet the Tunisian knit stitch in the wrong direction, the entire pattern will go wrong.
The crochet headband is the perfect accessory to keep you warm and in style! If you are planning to crochet this charming headband for babies ages 0-3 months, the head circumference will be 13-15" which is headband size "11-12". From 3 to 12 months, the head circumference will range from 15-19" and the headband sizes will range from 13-17". For toddlers, head circumference is 18-19" while the average headband size is 16-18".
If you want to crochet the 3D tunisian crochet headband for a child as a surprise birthday gift and are not sure about your measurements, the head circumference will range from 19 to 20.5" and the headband size is 17-19".
For teens, the head circumference is 20.5 to 23" and the headband sizes that would fit are 18-21". Finally, for an adult, the average head circumference ranges from 21 to 24" which would fit headband sizes 20-22".
Be sure to come back every day for more free tutorials!
Have fun and follow CrochetBeja on your favorite social media sites: Facebook, Pinterest, Youtube, Instagram and subscribe for the Newsletter so you don't miss a thing!
Crochet headband by: tallermanualperu.