Continuing the marathon of free stitch crochet patterns, today I want to show you the most pretty stitch technique. It's called the strawberry stitch and I'm sure that you'll love it!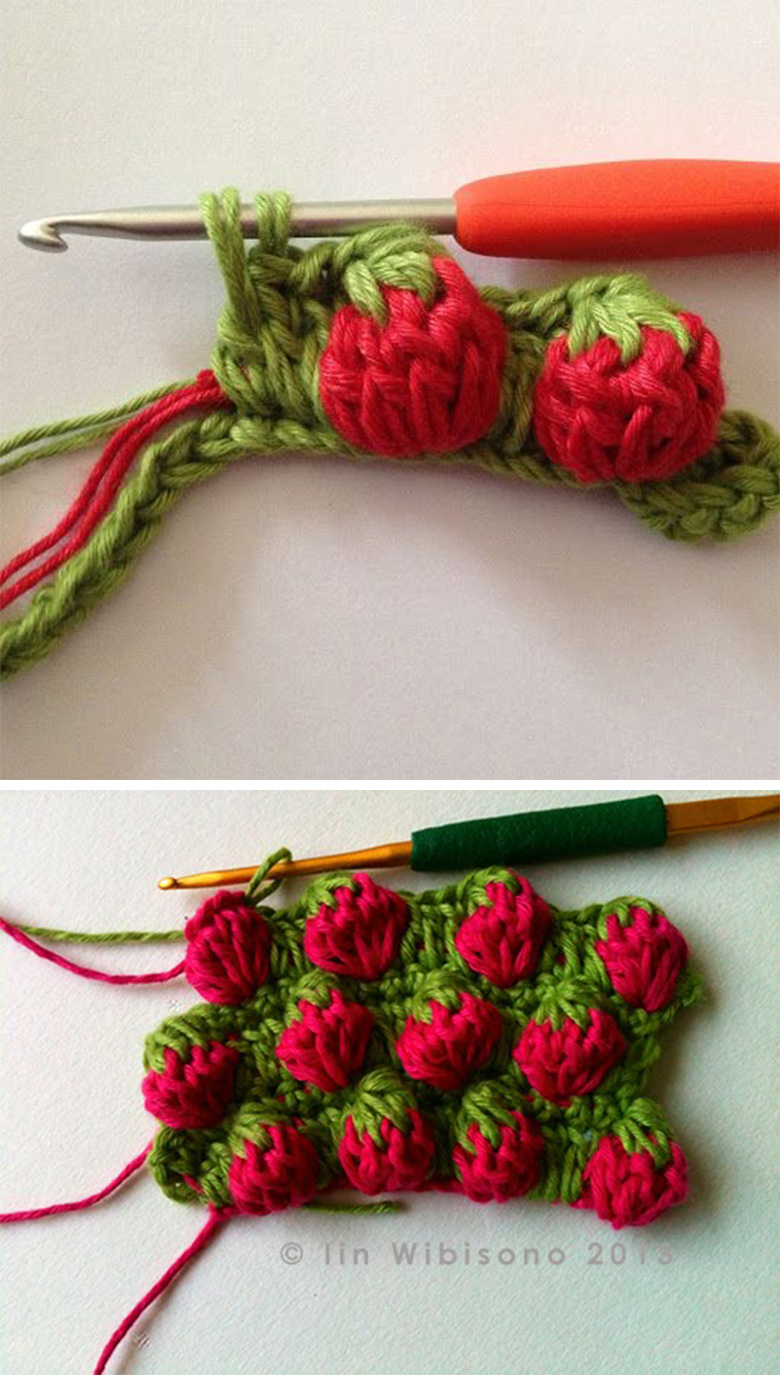 This strawberry pattern will be your favourite and you will use it everywhere! I do love the puff stitch because is so easy to make and you can add it in every custom project just the way you like.
Strawberry Stitch Related Posts:
Related Posts
Everyone who's a beginner with crocheting should be able to do it using this tutorial and crochet pattern.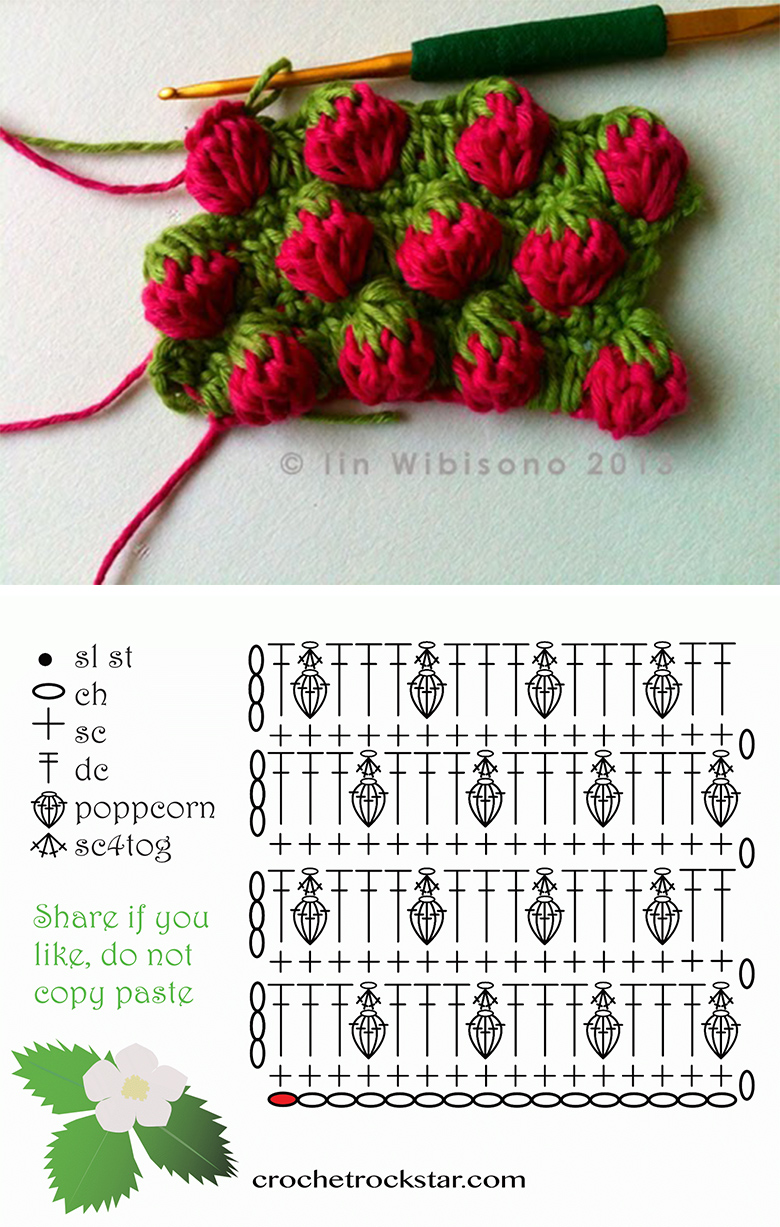 The strawberry stitch creates an adorable look and makes any project more appealing to the eye. It looks great in most any crochet project and looks even more amazing when used to make a blanket, decorations, granny squares or even crochet bags!
As you can see the from this tutorial, this pattern is pretty simple. You probably can quickly learn if you follow the pattern and video tutorials carefully.
Please, comment below if you have any question!
Thanks for visiting! Follow CrochetBeja on your favorite social media sites:  Facebook,  Pinterest, G+ and subscribe for the Newsletter so you don't miss a thing!
Source of strawberry stitch crochet pattern: Iin Wibisono
Strawberry stitch crochet pattern tutorial part 2 HERE.